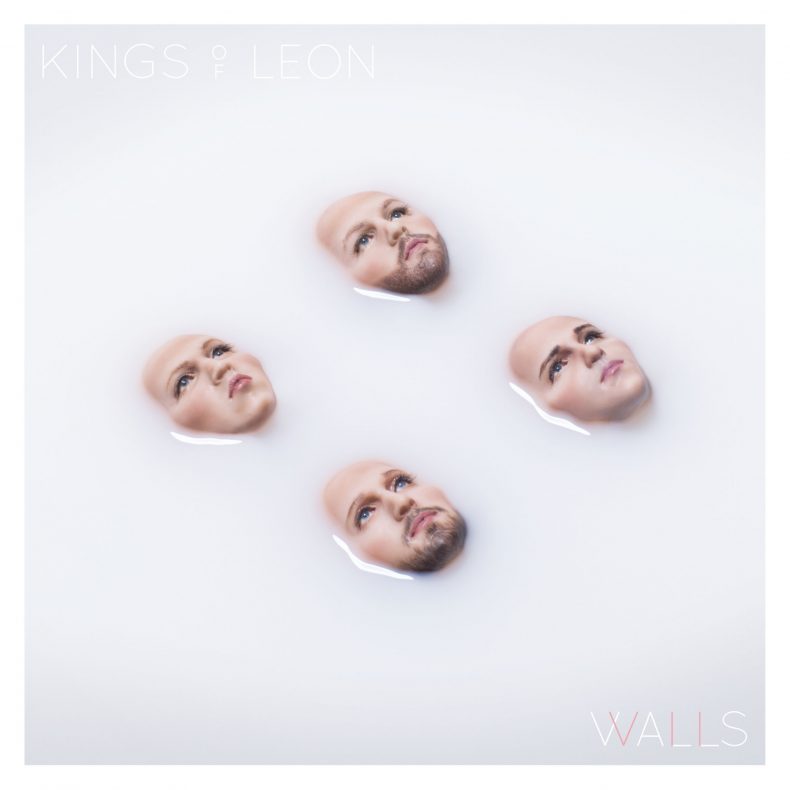 Hey there music lover! You like new stuff? Great! You've stumbled into the perfect corner of the internet.  Each week all sorts of audiolicious goodies are unleashed onto the masses and this is where they come to be judged. I'll tell ya what's good, what's bad, and what's a waste of your precious time. So strap on your headphones and let's take a ride!
The Big News
Oh, hey, it's the new Kings of Leon record. Yeah, that's, uh, great and stuff. Lemme guess, this one is a lot like their earlier stuff, right? It's nothing like the arena frat fucktard "Sex is on Fire" stuff, right. Uhu  huh. Wait, no? You mean this album is a return to the arena rock bullshit? Well, according to the Irish Examiner, yes. The album is called, ugh, WALLS and it has an incredibly stupid meaning, and is "lowest denominator material – engineered to appeal tot he widest possible demographic."
Metal Mania
Oregon's Red Fang snarl back with Only Ghosts, the chaotic quintet's fourth release and first since 2013.
Oooh…. Oohh… oooh…. New Dillinger Escape Plan.
Ehh, they're not metal but close enough. Japan's legendary Mono return with another instrumental classic Requiem from Hell.
Solo Mumbo Jumbo
Woptober is the second release from rapper Gucci Mane this year.
A new Conner Oberst solo record, Ruminations. Has some bright spots, some low spots, not to shabby, methinks.
I both hate and love Moby. Here's his latest.
RIP
This is the part where we say goodbye to those who've hit their last high note. Rock on and rest in peace, brothers and sisters.
Joan Johnson of The Dixie Cups.
Caroline Crawley of This Mortal Coil.
Guitarist Steve Byrd.
Composer Donald White.
My Recommendations
My favorite songwriter in the whole wide world, John K Samon, returns with his third solo album and first since The Weakerthans went on hiatus.
Next Week!!
Tune in next week, same new music time, same new music channel, for new stuff from Lady Gaga!

Hey there music lover! You like new stuff? Great! You've stumbled into the perfect corner of the internet.  Each week all sorts of audiolicious goodies are unleashed onto the masses and this is where they come to be judged. I'll tell ya what's good, [...]

Hey there music lover! You like new stuff? Great! You've stumbled into the perfect corner of the internet. Each week all sorts of audiolicious goodies are unleashed onto the masses and this is where they come to be judged. I'll tell ya what's good, what's [...]

It's that time of year music lovers, time for the end of the year lists! First up, my top 10 or so songs of the year. Not strictly singles, mind you. Any song released on an album this year is eligible for a spot on this list. This is the sixth year of [...]