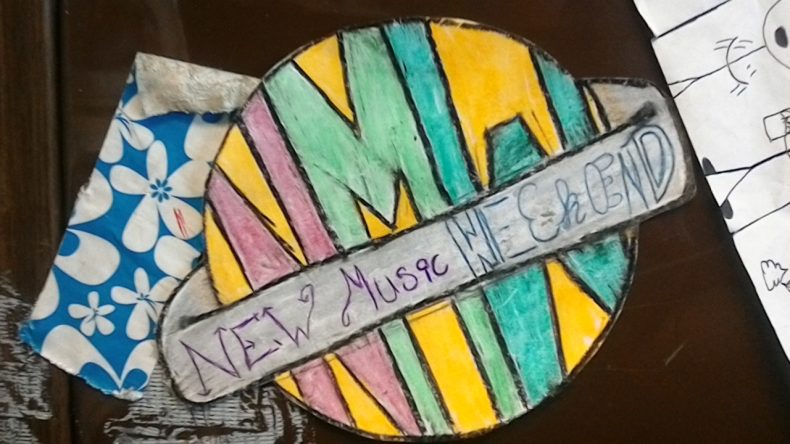 ime to travel down the new music rabbit hole! Did'ya bring ya headphones? I'll tell ya what's good, what's bad, and what's a waste of your time. Thanks for stopping by!
The Big News
Come Tomorrow, the ninth set from hippie laced pop phenom Dave Matthews, "earnestly embraces fatherhood, commitment, life-long romance, and hope for the next generations", according to the New York Times. Great! Sounds like one of those pointless Adam Sandler Netflix movies!
Country Bumpkins
Country duo Sugarland's latest, Bigger, is " a welcomed return to country radio" and "an essential listen" according to Sounds Like Nashville.
Dierks Bentley returns with The Mountain.
Across the Ponders
A pair of releases from that influential little island on the other side of the Atlantic. Welsh genius Gruff Rhys, one of my all time favorite artists, unveils Babelsberg, his fifth solo piece.
And Lily Allen returns with her fourth album, No Shame.
My Recommendation
A new ep from the Get Up Kids? Awesome!!!! Rather listen to that than a new Kanye record any day!
Next Week
Tune in next week, same new music time, same new music channel, for new stuff from Christina Aguilera.

Hey there music lover! You like new stuff? Great! You've stumbled into the perfect corner of the internet.  Each week all sorts of audiolicious goodies are unleashed onto the masses and this is where they come to be judged. I'll tell ya what's good, [...]

Hey there music lover! You like new stuff? Great! You've stumbled into the perfect corner of the internet. Each week all sorts of audiolicious goodies are unleashed onto the masses and this is where they come to be judged. I'll tell ya what's good, what's [...]

It's that time of year music lovers, time for the end of the year lists! First up, my top 10 or so songs of the year. Not strictly singles, mind you. Any song released on an album this year is eligible for a spot on this list. This is the sixth year of [...]