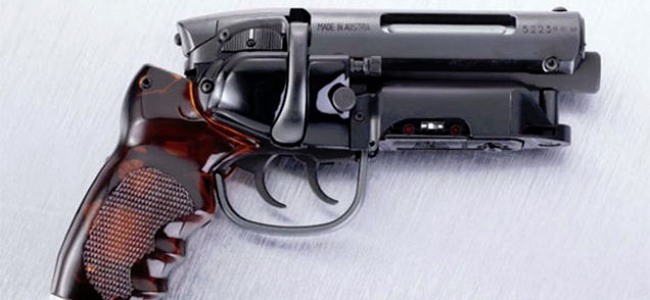 Blade Runner 2 might be a long ways off, but while you wait, you can make your own sequel with this $900(!) replica prop. Ramen and gruff but sexy Harrison Ford demeanor not included.
The prop is reportedly accurate down to a millimeter, and is going to be limited to just 50 pieces worldwide. So if you want one don't wait too long, or this deal will be lost… like tears in the rain.
If $900 is a bit too much for you, they're also selling a $750 version, but you have to put it together yourself. I don't know about you, but I would not trust myself to put together a $750 model.

2015 is officially "the future," at least according to Back to the Future II. And while we still don't have flying cars or hoverboards, at least one piece of future-tech will be arriving this year.