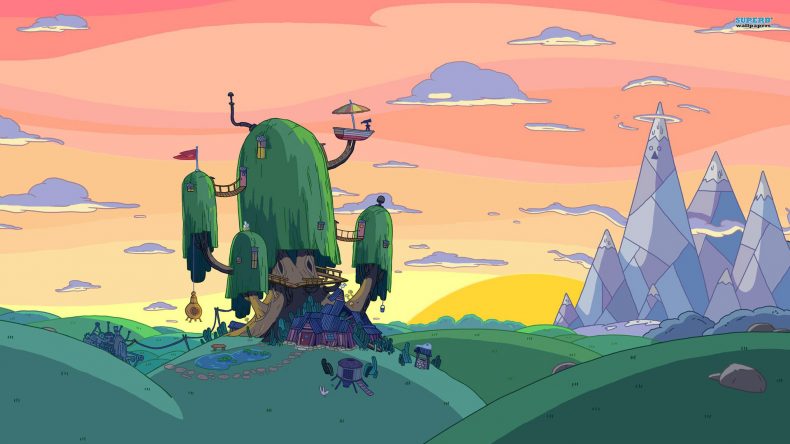 It's spring cleaning time on Netflix, so get ready to settle in and catch up on some viewing before these 62 movies and TV shows disappear.
Highlights include David Fincher's Se7en, The Blair Witch Project, The Muppet Movie, the super-underrated Liam Neeson-starring The Grey, and at the end of the month, a buttload of Cartoon Network shows including Samurai Jack, Dexter's Lab, and Adventure Time. Tragedy!
March 1
3 Ninjas: Kick Back
Air Bud
Anaconda
Arachnophobia
Brokedown Palace
Cheech & Chong's Nice Dreams
Cool Runnings
Desperado
Dumb and Dumber
Emma
Evita
Fireproof
Freaky Friday
Fright Night
Girlfight
Honey, I Shrunk the Kids
Jackass: Number Two
Lords of Dogtown
Old Yeller
Ordinary People
Out of Time
Pretty in Pink
Rachel Getting Married
Riding in Cars with Boys
Robin Hood: Men in Tights
RoboCop 2
RoboCop 3
Saving Silverman
Seven
Swiss Family Robinson
The Baby Sitters Club
The Blair Witch Project
The Graduate
The Possession
The Sweetest Thing
Troop Beverly Hills
March 2
Uptown Girls
March 3
The Preacher's Wife
March 5
The Muppet Movie
March 4
Phineas and Ferb
The Secret Life of the American Teenager
March 11
Flubber
March 12
The Grey
March 15
House on Haunted Hill
Muppet Treasure Island
March 16
The Tale of Despereaux
March 22
Romy and Michele's High School Reunion
March 30
Adventure Time: Seasons 1-­4
Ben 10: Seasons 1-­3
Children's Hospital: Seasons 1­-2
Codename: Kids Next Door: Seasons 4-­6
Cow and Chicken: Season 2
Dexter's Laboratory: Seasons 3-­4
Dude, What Would Happen?: Season 2
Ed, Edd 'n' Eddy: Seasons 3-­4
Foster's Home for Imaginary Friends: Season 2
Johnny Bravo: Season 2
Regular Show: Seasons 1-­4
Robot Chicken: Seasons 1­-2
Samurai Jack: Season 2
The Grim Adventures of Billy & Mandy: Seasons 3­-4
March 31
Legends of the Fall

On the newest Adventure Time episode, "Scamps," Finn tries to teach some Candy Kingdom street scamps how to survive without grifting by taking them camping. It's the eponymous time again!
On the latest Adventure Time episode, "King's Ransom," Ice King recruits Finn and Jake's help when Gunter goes missing; they trace his disappearance back to an unexpected acquaintance who holds the key to Ice King's past and [...]

On Adventure Time's guest-animated, stop motion episode "Bad Jubies," Finn, BMO, and LSP prepare for a doomsday storm, while Jake seems too absorbed in thought to help. It's the eponymous time again!