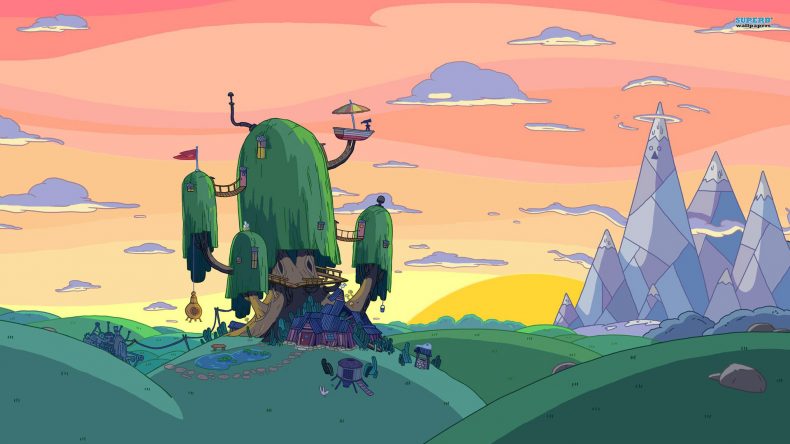 It's spring cleaning time on Netflix, so get ready to settle in and catch up on some viewing before these 62 movies and TV shows disappear.
Highlights include David Fincher's Se7en, The Blair Witch Project, The Muppet Movie, the super-underrated Liam Neeson-starring The Grey, and at the end of the month, a buttload of Cartoon Network shows including Samurai Jack, Dexter's Lab, and Adventure Time. Tragedy!
March 1
3 Ninjas: Kick Back
Air Bud
Anaconda
Arachnophobia
Brokedown Palace
Cheech & Chong's Nice Dreams
Cool Runnings
Desperado
Dumb and Dumber
Emma
Evita
Fireproof
Freaky Friday
Fright Night
Girlfight
Honey, I Shrunk the Kids
Jackass: Number Two
Lords of Dogtown
Old Yeller
Ordinary People
Out of Time
Pretty in Pink
Rachel Getting Married
Riding in Cars with Boys
Robin Hood: Men in Tights
RoboCop 2
RoboCop 3
Saving Silverman
Seven
Swiss Family Robinson
The Baby Sitters Club
The Blair Witch Project
The Graduate
The Possession
The Sweetest Thing
Troop Beverly Hills
March 2
Uptown Girls
March 3
The Preacher's Wife
March 5
The Muppet Movie
March 4
Phineas and Ferb
The Secret Life of the American Teenager
March 11
Flubber
March 12
The Grey
March 15
House on Haunted Hill
Muppet Treasure Island
March 16
The Tale of Despereaux
March 22
Romy and Michele's High School Reunion
March 30
Adventure Time: Seasons 1-­4
Ben 10: Seasons 1-­3
Children's Hospital: Seasons 1­-2
Codename: Kids Next Door: Seasons 4-­6
Cow and Chicken: Season 2
Dexter's Laboratory: Seasons 3-­4
Dude, What Would Happen?: Season 2
Ed, Edd 'n' Eddy: Seasons 3-­4
Foster's Home for Imaginary Friends: Season 2
Johnny Bravo: Season 2
Regular Show: Seasons 1-­4
Robot Chicken: Seasons 1­-2
Samurai Jack: Season 2
The Grim Adventures of Billy & Mandy: Seasons 3­-4
March 31
Legends of the Fall

Last night's episode of Adventure Time, "Water Park Prank," marked the fourth guest-animated episode in the series, and continues to push the animated envelope as others did before it.
On last night's episode of Adventure Time, "Graybles 1000+," Cuber relies on his grayble-fable lessons to survive on post-Ooo Earth, hunted by a grieving wedding party in attack ships. It's the eponymous time again.

On last night's episode of Adventure Time, "Chips and Ice Cream," Jake's scalp is cursed with two lumps that can only say their names ("Chips" and "Ice Cream" respectively). It's the eponymous time again.