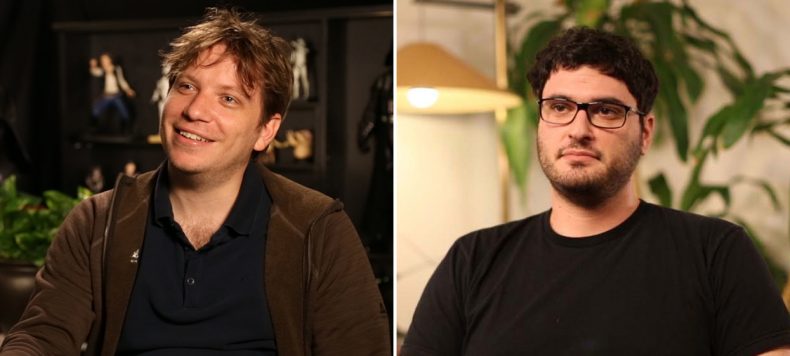 The possibility of some really meaty announcements at Star Wars Celebration just got a whole lot bigger.
Gareth Edwards and Josh Trank, the guys directing the 2016 and 2018 Star Wars standalone films, will be attending the convention for a Sunday panel.
Which movies are they directing again?
Gareth Edwards will be directing 2016's Star Wars: Rogue One. Josh Trank's film has not yet been revealed, but it will be released in between Episode VIII and IX.
What will they be showing?
No idea! All we know is what was announced on the official Star Wars website, and it's not much:
Kathleen Kennedy, Kiri Hart and Pablo Hidalgo will be joined by directors Gareth Edwards and Josh Trank, who will share their experiences as the newest members of the Lucasfilm creative family. Learn how the teams came together and are collaborating to conceive and create the upcoming stand-alone films in the galaxy far, far away.
When is the panel?
The panel will take place on Sunday, April 19, from 11:00 AM – noon, on the Celebration Stage.
What else is worth checking out?
A lot! The full schedule is available here, or you can check out our list of things can't miss events.

With all the hype behind Star Wars: The Force Awakens, the spin off films helmed by Gareth Edwards and Josh Trank seem to have fallen a bit out of the limelight. Well, no longer. In a panel today at Star Wars Celebration Anaheim, Gareth Edwards has [...]

Star Wars Celebration kicks off this week with a much anticipated Star Wars: The Force Awakens panel this Thursday morning. For the first time ever, the entire convention will be live streamed for the public to see. According the official press release, [...]

It is a huge day for Star Wars news. Earlier this morning at a shareholder meeting, Disney chariman and CEO Bob Iger not only revealed the title of the first spin-off movie in the series, but also revealed who would be directing Episode VIII.