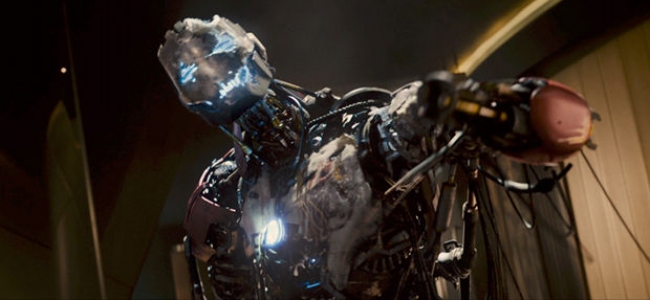 Oh man, I'm dying. Someone went and synched the Avengers: Age of Ultron trailer with Celine Dion's My Heart Will Go On, and it works so well, I have to believe it was considered for the actual trailer music at some point.
Beautiful, just beautiful.

What if that Sony/Marvel deal had been closed a few years earlier? We might've gotten a scene that looks an awful lot like this. One can dream…

The third, and possibly final, Avengers: Age of Ultron trailer has arrived, and it is goooood. Clocking in at a solid two minutes, there is a ton of new footage to dig through, including our first look at the movie's strangest new character.

Jeremy Renner has just released the latest Avenger's poster for Age of Ultron. Yep, he's still Hawkeye in this one.