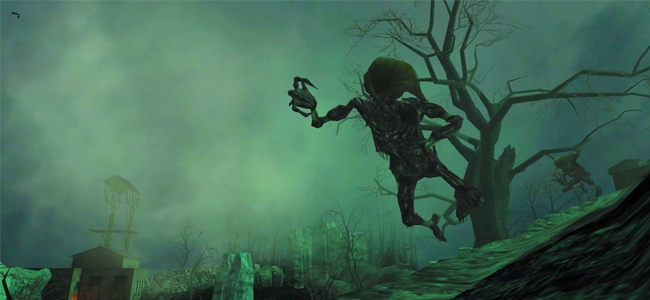 2. Halo – The Flood.
Halo's brief foray into horror is interesting because up until that point, there's really nothing in the game that can even remotely be described as scary. In fact, you're a giant, hulking monstrosity (7 feet tall and 1,000 pounds in armor, no joke) with more firepower than you know what to do with. What the heck is out there that could possibly mess with that?
Well, in the mission "343 Guilty Spark," Master Chief is sent to extract a squad of soldiers that have gone missing. At this point, the game suddenly decides to take its cues from Aliens, flipping from sci-fi to straight on horror as you discover that the soldiers you're looking for have been assimilated by a parasitic alien race known as The Flood.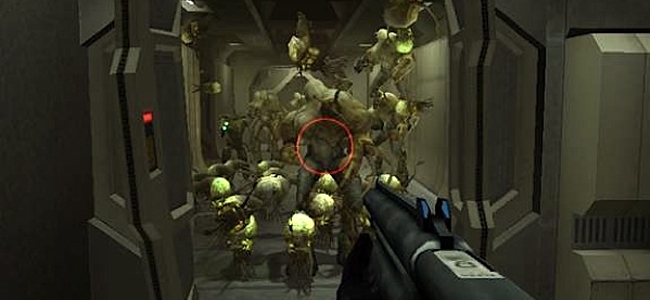 Not only that, but you find out by watching footage from a dead soldier's helmet-cam, helplessly watching them get torn to bits, and knowing that you've walked right into the middle of it all.
Nothing in the game prepares you for this experience, and at least for me, it was the first time I felt truly vulnerable as Master Chief.

The DC movie universe is not quite as expansive as Marvel's, but with seven films under their belt, it's already become quite expansive.

If so, does this mean we're getting a live action version of "Under the Red Hood?"

According to insider rumors, Warner Bros. executives are pressuring Batman v. Superman director Zack Snyder to increase Batman's role in the film at the expense of Superman's.