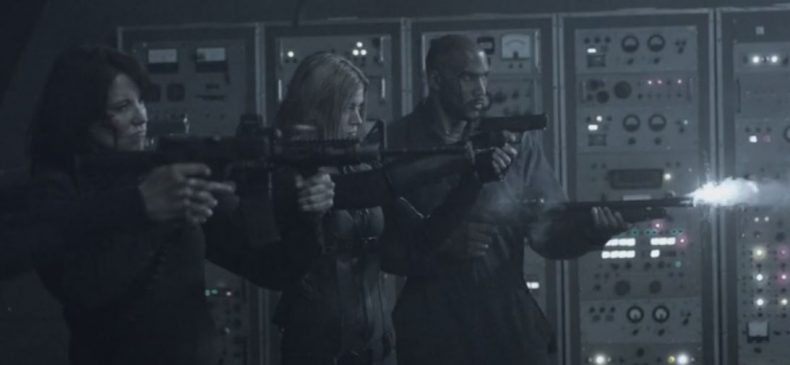 Agents of SHIELD returned this week with an episode that was definitely a little heavier on the action than the storytelling, but that doesn't mean it didn't have a bunch of important revelations (and a few neat MCU connections).

A Winter Soldier tie-in, again.
This week, we learned how the "real SHIELD" was initially formed, and why they value a more democratic process to decision making.
The episode features extended flashback sequences to the day SHIELD fell, where we learn that Bobbi was sent by Director Fury himself on a suicide mission to sink the ship that Gonzales (Edward James Olmos) was commanding. Instead of obeying his orders though, Bobbi, Mack, and (returning from the grave) Isabelle Hartley retook the ship, which would later become the new organization's HQ.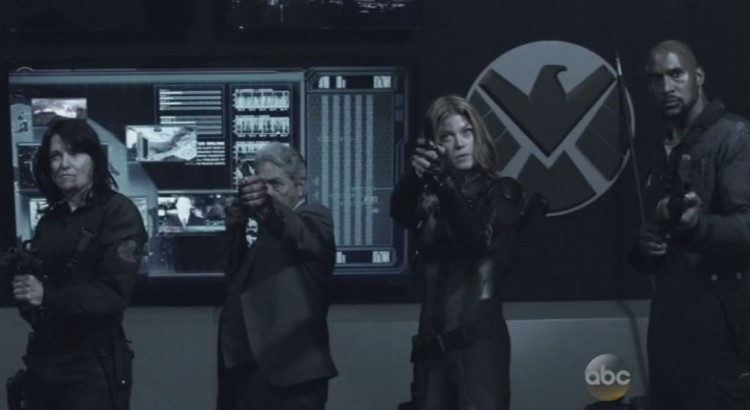 So in case you were wondering how the heck this covert organization managed to get its hands on an aircraft carrier, it's apparently always been SHIELD's. I guess when you have three carriers that can fly, springing for an old fashioned floating one isn't a very big deal. How the heck Gonzalez and crew managed to keep that giant, floating fortress hidden from Coulson and well, every single world government, is still a mystery though.
Franny's Saloon.
That keychain makes another appearance in this episode, where it's revealed that Bobbi gave it to Isabelle to give to Lance, which apparently will make him angry. This is the second time that the little souvenir has gotten a close-up, so it has to have some kind of significance.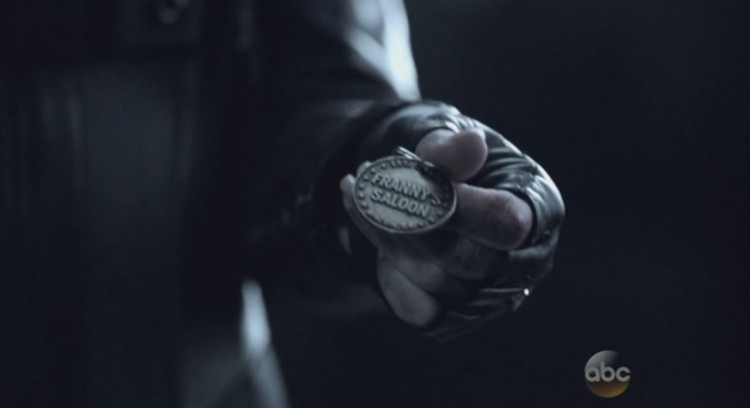 It might be worth noting that the bar's location, Macon, Georgia, has some minor relevance to other MCU characters. Namely, it's the birth place of Gabe Jones, one of the Howling Commandos, and was one of the locations that SHIELD visited while hunting for the Clairvoyant.
Will that tie in to this whole keychain situation? Probably not! But it's still fun to piece together this larger world.
The House That Banner Built.
Steve Rogers might have spent some time in Skye's current accommodations (officially revealed to be "The Retreat"), but he wasn't the cabin's original inhabitant. That honor goes to none other than Bruce Banner, hinted at when Skye finds a Hulk-sized fist mark in the house's reinforced walls, and later confirmed to be "the house that Banner built."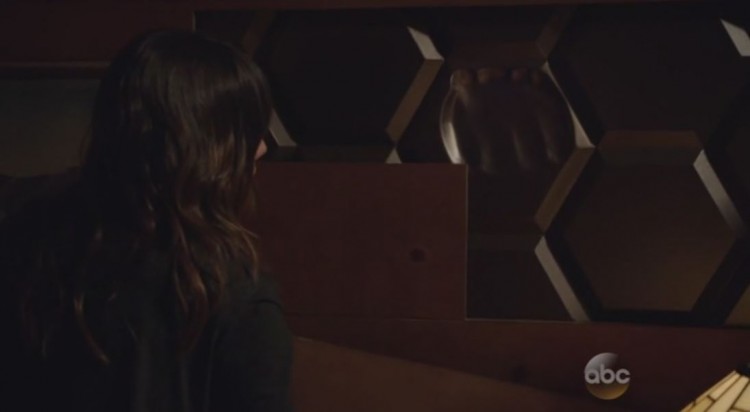 By the way, in case you missed it last time around, the woman who coins that phrase is Anne Weaver, the former head of the Science and Tech division of the SHIELD academy. She first appeared in the season one episode Seeds.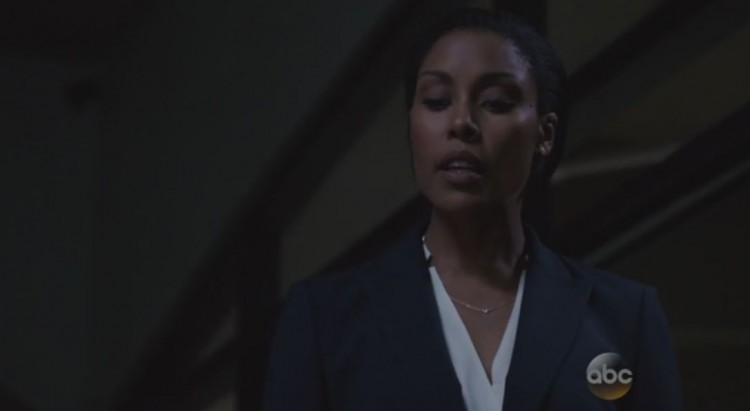 Gordon is back, and apparently omnipotent.
The teleporting, force field generating Inhuman known as Gordon makes a return, introducing Skye to the concept of joining her people.
My big question is how is he always in exactly the right place at the right time? I mean, Skye just had to whisper his name and *poof*, he's there. I guess we're to assume he has some serious extrasensory perception, which might be what he meant by "seeing differently."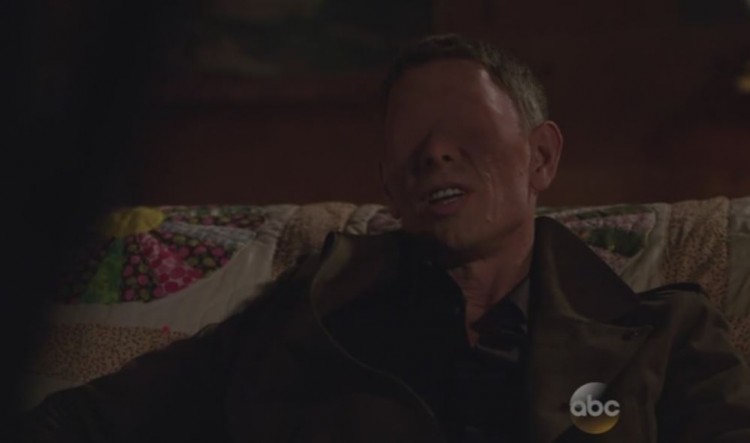 So far though, his power set and overall role in the story doesn't really accurately reflect any pre-existing Marvel Comics characters, so at this point I'm going go ahead and say that he's almost definitely an original addition.
Skye's power levels are off the chart.
One Door Closes also saw Skye finally getting a grip on her powers, at least in a limited capacity. It also helped to further define just what she could do.
Unlike her comic book counterpart, Quake, Skye isn't just limited to creating seismic activity. As explained by Gordon, Skye can "tap into the vibrations" of any object in the world; meaning she can basically manipulate… really anything. As we see at the end of the episode, materializing a huge blast of energy out of seemingly nothing is well within the scope of her powers.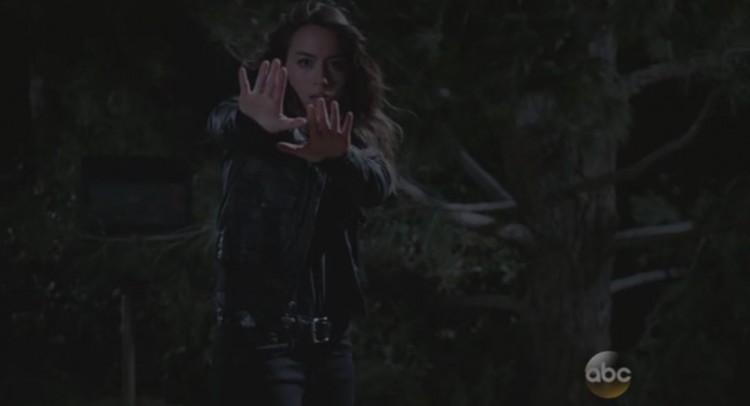 Does anyone else find it more than a little bit crazy that Skye is arguably more powerful than half the Avengers? I'm a little bit frightened to see what the Inhumans movie has in store, because if they're anything like Skye, there doesn't seem to be a lot of room in the world for under-powered superheroes like Captain America and Black Widow.

When the current era of the Marvel Cinematic Universe wraps up with the followup to Avengers: Infinity War in 2019, it will have been over a decade since Tony Stark first donned a suit of armor, and kick started the most expansive superhero story [...]

On this week's Agents of SHIELD, the team takes a trip through history on the hunt for Simmons. 

Agents of SHIELD is back, and the first episode did not waste any time getting things rolling.