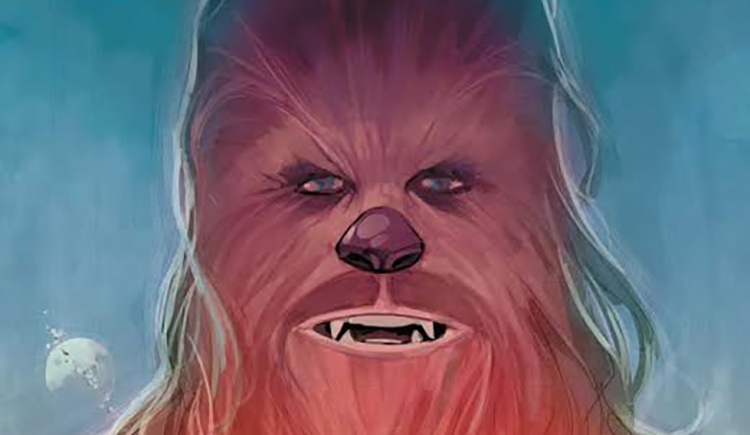 Following in the proud tradition of Darth Vader, Princess Leia, and Lando Calrissian before him, Chewbacca is getting his very own limited comic book series this fall. 
What's it about?
Gerry Duggan and Phil Noto are teaming up for this story set after the Battle of Yavin. After crash landing on an Imperial planet, Chewie finds himself cut off from Han and the rest of the Rebel Alliance. There he meets a young woman who needs his help, and Chewie must find a way to defend her home from the Empire's forces.
It sounds weirdly like a classic Fistful of Dollars/Yojimbo set-up, and that's pretty awesome.
Canon?
Of course.
And when can I read it?
Chewbacca #1, the first of a five issue limited series, will be out on October 14.
In the meantime, here are the covers for the first issue, along with a few teaser panels:

Lucasfilm Publishing has revealed the full slate of novels, comics, and books that will be accompanying the release of Solo: A Star Wars Story.

While the MCU comics are not quite as well-known (or as hard canon) as the rest of the universe, they still offer an interesting look at the larger setting, and help provide some much appreciated connectivity between the big stories, especially as the TV [...]

Marvel Comics is teasing… something involving Spider-Gwen and Deadpool.