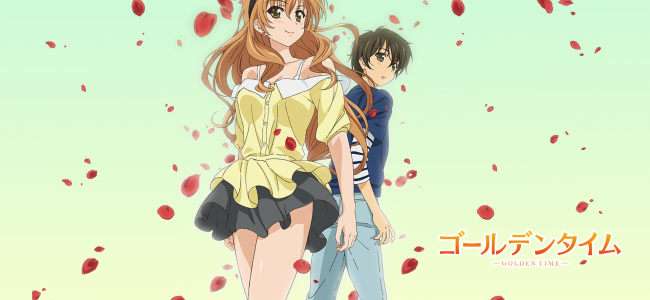 When it comes to anime, it's nice to see something mature in terms of storytelling. With the market packed with a lot of action shows, it's calming to find one that steps back from all of that and explores the other aspects of adulthood. Golden Time, while a good romance, is also a great story of really finding yourself when a person is at the cusp of adulthood.
Golden Time, adapted from a series of light novels by Yuyuko Takemiya (Toradora!), follows a young man known as Tara Banri during his early college years at Tokyo University. Early on, he becomes friends with Mitsuo Yanagisawa, who is stalked by the hard headed Kouko Kaga, who has sworn to become his wife. As time goes on, Banri joins the festival club, focusses on classes, and develops a crush on Kouko. All of this is fine and well, but Banri is also hiding something from all of his new friends. The day after his high school graduation, Banri fell off a bridge and lost all of his memories.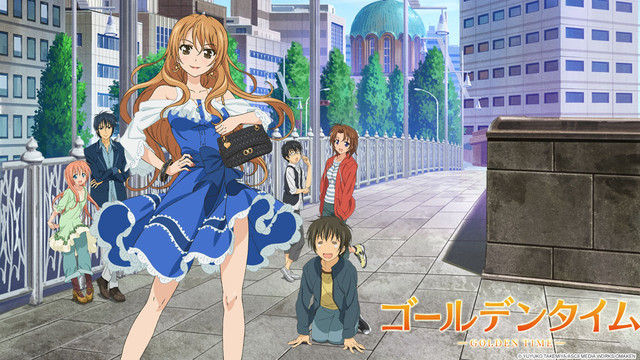 The biggest strength of Golden Time is the characters, most of whom start off as tropes but are explored well enough to where they feel like real people. Tara Banri is an "everyman" entering a new world, which plays really well with the aspect of "going off to college to find yourself." His amnesia is not just something to get the story rolling either; there are times where it comes in to not only throw a wrench in things, but force Banri to grow as a person. Kouko may start off as a normal tsundere, but when her character is explored deeper, especially in early episodes, she feels very human. By the time the series is beginning to wrap up, her actions, while shocking, are completely justified because of the kind of person she is.
The same can be said for the supporting cast, for the most part. Mitsuo, 2D-kun, and Oka Chinami are standard when it comes to supporting characters, but grow into their own unique personalities over time and end up playing a much bigger role than expected. The stand out supporting character though is Linda Hayashida, a romantic interest from Banri's past who is also attending Tokyo University. It's very clear that Banri is special to her, which evolves her beyond more than just harem bait.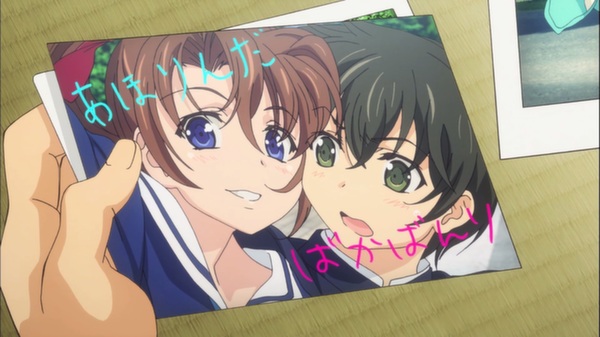 Half of the reason why the characters are so well done with Golden Time belongs to the writing.  The main story revolves around Banri's affections for Kouko as well as Linda. This is one of the few instances where a love triangle is handled really well. In most stories like this, there is always one girl that stands out from the rest, so the triangle does not feel genuine. In Golden Time, both Kouko and Linda have an equal chance of being with Banri, mostly based on his mental state at times. While one does triumph over the other half way through the series, that doesn't mean things are smooth sailing.
The animation done for Golden Time is very well done for a slice-of-life anime. Characters are very clearly designed and the backgrounds are very well illustrated. What's really admirable is the facial expressions of each character, especially for Kouko. This is a show that is truly an emotional roller coaster, filled with highs and lows.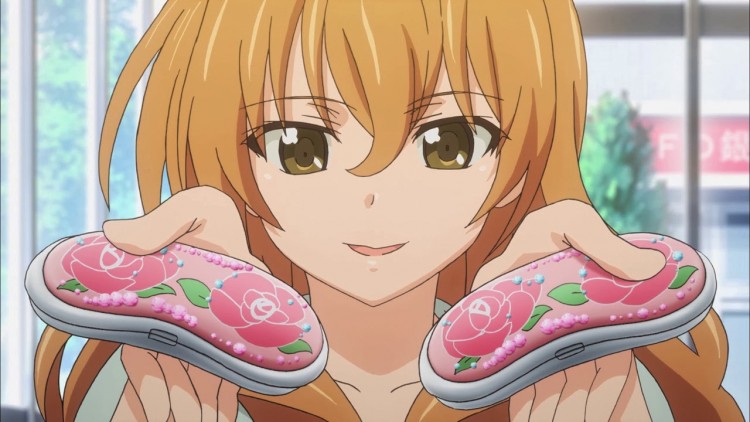 Another aspect of the show that's interesting is that at a time where it's popular to set shows in a high school setting, this story takes place in college. It doesn't use college as just a simple plot element; it's almost as if it's a character of the show. It's safe to say that Golden Time is about more than the romance; it's about what it means to be a college student and to grow up. In college, Banri goes to class, takes risks, and goes through new experiences, and he evolves from it. That's what becoming an adult is, taking responsibility for one's actions and growing from them. It also talks about the evolution of romance, from a simple crush, to dating someone, and to finally be in love with someone.
Golden Time is a show that will fill you with hope, tug at your heart strings, and then brutally rip them out of your chest. The characters are what make the show great, as well as the romance that goes on. It's a very story and dialogue heavy show, and is very different from a lot of what is being made today. It's those differences though that make it stand out from the rest. Golden Time is a nice change of pace from what is usually seen, and is a great show to recommend to others who are just getting into anime.

There is some exciting news for us anime fans here in the west. One of the biggest anime conventions of the year, Anime Expo, has just recently announced that Noizi Ito will be a special guest. For many fans, she is very well known for her illustrations [...]