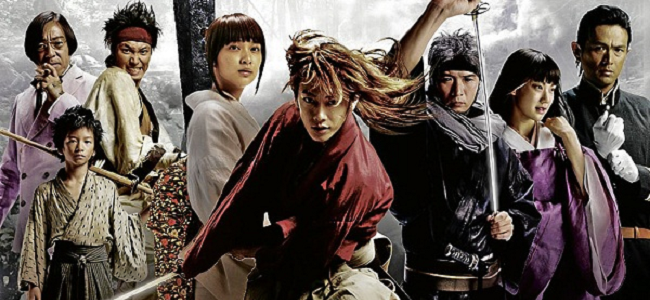 There's a new 5-minute promo out for the live-action Rurouni Kenshin sequels Rurouni Kenshin: Kyoto Inferno and Rurouni Kenshin: The Legend Ends. The footage shows everyone's favorite backwards-swordsman in all three of his moods: business-meeting Battousai, lady-killing Battousai, and everyone's personal favorite: army-slaying Battousai.
Teaser images were released as far back as March of this year, along with a 30 second trailer, neither of which told you much, aside from the fact that the producers might be a tad too faithful to the character designs of the anime/manga. I mean, The Dark Knight's Bane no longer looked like a juggalo, Shishio Makoto doesn't haaaaave to look like Darkman, but what the film lacks in imagination, it makes up for with musket-on-katana-on-ships-sometimes action.
The films will follow the Kyoto Arc of the manga, commonly referred to as the 'proper' finish to the series. Kyoto Inferno and The Legend Ends will see respective Japanese releases on August 1st and barely a month later on September 13th. Check it out below, along with the movie poster.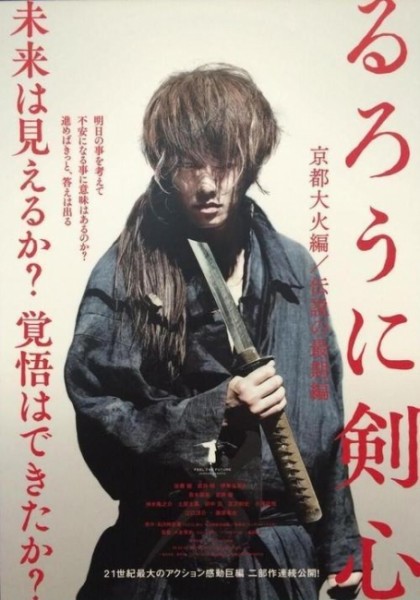 Like any good manga, Attack on Titan soon found itself adapted into an (also good) anime… and then some light novels, and a video game, and a live-action movie, and a spin-off, and a crossover with Marvel Comics, and a… holy crap, how does all [...]

Community Post: This article was submitted by a member of our community. Find out how you can publish your own writing here!It's rather ambitious for any show to make its central focus about the impending and unstoppable nature about death. Sure, [...]

On this episode of Couch Potatoes, Jose discusses all things anime with professional voice actress, Erika Harlacher!