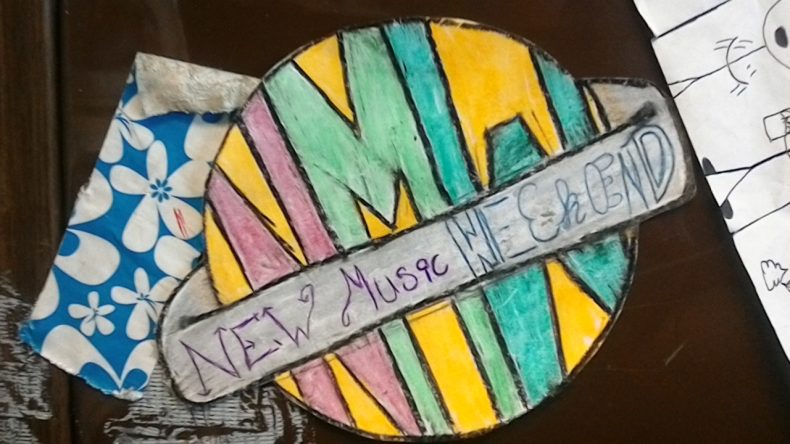 Time to travel down the new music rabbit hole! Did'ya bring ya headphones? I'll tell ya what's good, what's bad, and what's a waste of your time. Thanks for stopping by!
The Big METAL News
Been a long time since we've had a chest pounding, fire breathing start to NMW – how 'bout we kick of this week with some new METAL!!! And Justice for None is the new one from Five Finger Death Punch.
And rockers Lamb of God regroup as Burn the Priest for an album of covers.
Albums of the Year?
So we missed the new Beach House last week. Here ya go.
And the long awaited follow up to Aussie slacker Courtney Barnett's debut is finally here. Tell Me How You Really Feel follows her 2015 critically acclaimed (I named it in my top ten for the year) debut Sometimes I Sit and Think and Sometimes I Just Sit. 
Indie Stuff
New stuff from Stephen Malkmus and the Jicks.
Parquet Courts return with their sixth effort Wide Awake!
And indie folker Ray LaMontagne offers up Part of the Light. I'm sure it's exhilarating.
Good to See You
Tomorrow's Daughter is the new one from mastermind Matthew Sweet.
My Recommendation
Besides the new Courtney Barnett? Fuck, I don't know. How about Seymour Reads the Constitution, the new one from jazz pianist Brad Melhldau and his Trio.
Next Week
Tune in next week, same new music time, same new music channel, for new stuff from Chvvrches!!

Hey there music lover! You like new stuff? Great! You've stumbled into the perfect corner of the internet.  Each week all sorts of audiolicious goodies are unleashed onto the masses and this is where they come to be judged. I'll tell ya what's good, [...]

Hey there music lover! You like new stuff? Great! You've stumbled into the perfect corner of the internet. Each week all sorts of audiolicious goodies are unleashed onto the masses and this is where they come to be judged. I'll tell ya what's good, what's [...]

It's that time of year music lovers, time for the end of the year lists! First up, my top 10 or so songs of the year. Not strictly singles, mind you. Any song released on an album this year is eligible for a spot on this list. This is the sixth year of [...]