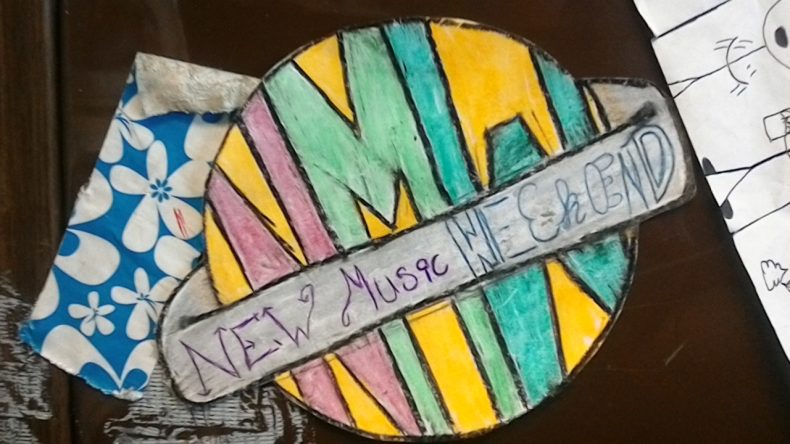 Time for your weekly reminder that Overmental is not Over-dead. I'll tell ya what's good, what's bad, and what's a waste of your time. Thanks for stopping by!
The Big News
I know people, people that I respect and admire, mind you, who think the Foo Fighters are an important band. However, I also know people, people I have an equal amount of respect and admiration for, who think the Foo Fighters, and Dave Grohl in particular, are the biggest fraud ever perpetrated on so-called "alternative music". I don't care one way or the other, to be honest, but they do keep releasing music. And provide a regular paycheck to guitarist Pat Smear. For that, I salute the FF's, even though I doubt I'll listen to their new record, Concrete and Gold,  their ninth. Cheeky new video, btw.
Dope Rappers
Wyclef Jean continues his Carnival series with III: Rise and Fall of a Refugee, his first full length in forever. 
New Gucci Mane.
Legendary Legends
The Prophets of Rage collective issues a statement, the Rage Against the Machine / Cypress Hill collab's self-titled debut.
My daughter's favorite Beatle, Ringo, returns with his latest, Give More Love.
indie Stuff
There's always indie stuff, right? Sonic Youth dude Lee Ronaldo unveils a solo effort.
And the Lone Bellow.
and Ariel Pink.
My Recommendation
We lost a couple of really, incredibly important musicians this week and I'd like to give them a little bit of time here.  First off, Husker Du's Grant Heart. He's actually my favorite Husker, so here's two from Mr Hart.
And Jesi Zasu of Those Darlin's.
Next Week
Tune in next week, same new music time, same new music channel for new stuff from: Macklemore!!

Hey there music lover! You like new stuff? Great! You've stumbled into the perfect corner of the internet.  Each week all sorts of audiolicious goodies are unleashed onto the masses and this is where they come to be judged. I'll tell ya what's good, [...]

Hey there music lover! You like new stuff? Great! You've stumbled into the perfect corner of the internet. Each week all sorts of audiolicious goodies are unleashed onto the masses and this is where they come to be judged. I'll tell ya what's good, what's [...]

It's that time of year music lovers, time for the end of the year lists! First up, my top 10 or so songs of the year. Not strictly singles, mind you. Any song released on an album this year is eligible for a spot on this list. This is the sixth year of [...]