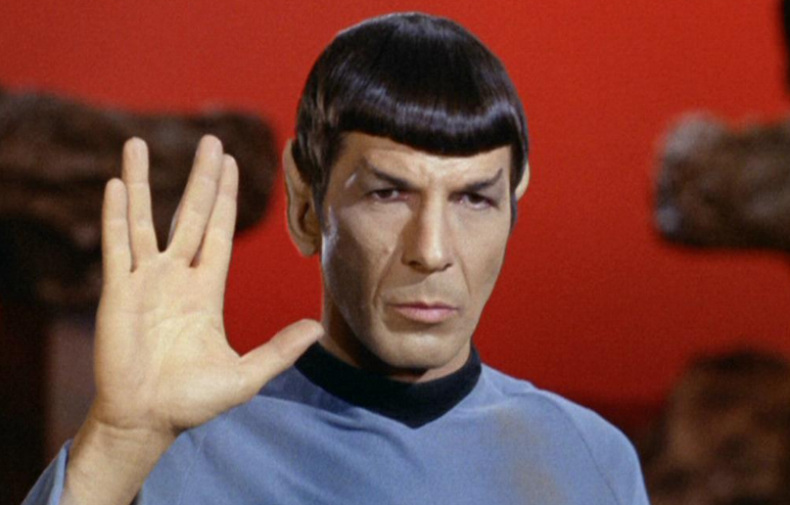 Today we mourn the passing of a cultural icon. Leonard Nimoy was one of the most influential actors of the past century, and his work has, and will continue to touch the lives of millions of people around the world.
Like so many of us, President Barack Obama was a fan. In a statement released by the White House today, Obama praised Nimoy's contributions to modern culture. The president states that he "loved Spock," calling him the "center of Star Trek's optimistic, inclusive vision of humanity's future."
Long before being nerdy was cool, there was Leonard Nimoy. Leonard was a lifelong lover of the arts and humanities, a supporter of the sciences, generous with his talent and his time. And of course, Leonard was Spock. Cool, logical, big-eared and level-headed, the center of Star Trek's optimistic, inclusive vision of humanity's future.

I loved Spock.

In 2007, I had the chance to meet Leonard in person. It was only logical to greet him with the Vulcan salute, the universal sign for "Live long and prosper." And after 83 years on this planet – and on his visits to many others – it's clear Leonard Nimoy did just that. Michelle and I join his family, friends, and countless fans who miss him so dearly today.
Nimoy passed away earlier today at the age of 83 due to end-stage chronic obstructive pulmonary disease. He will be missed, but his legacy will live on forever.

Just in case you wanted to rewatch all 12 movies and 6 TV series a little differently this time, we've got you covered.

Looks like third time is never the charm for the Enterprise's structural integrity.

The franchise had a reputation for progressive storytelling. It's time to reclaim the mantle.