Ubisoft debuted a new, extended gameplay trailer for Tom Clancy's The Division today at E3. Let's take a closer look.
This latest gameplay trailer takes us deep into the "Dark Zone," the game's PVP enabled area, showing off the dynamic interplay when two squads of players meet in the in-game world.
It opens with a squad of three people, communicating via voice chat, entering the Dark Zone in search of some new loot.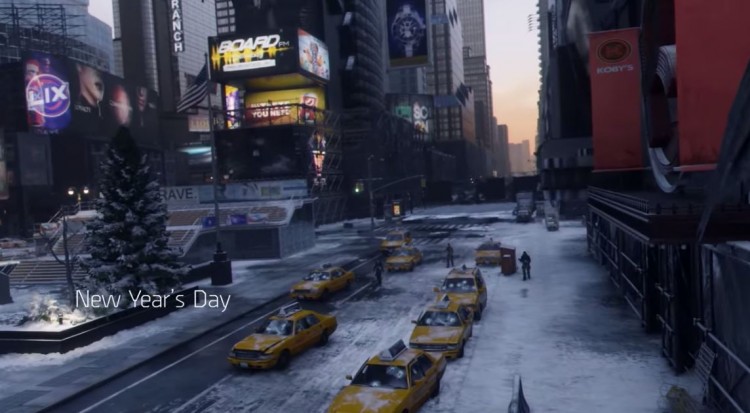 As they enter the area, the voiceover notes that transmissions have been jammed, limiting them to "proximity coverage only."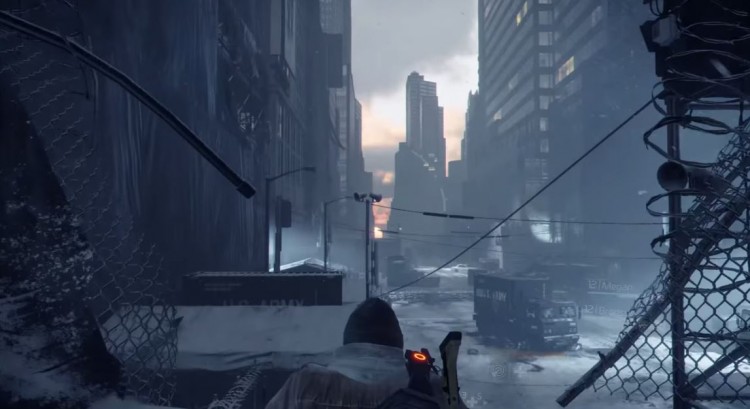 The Dark Zone is not a particularly nice place.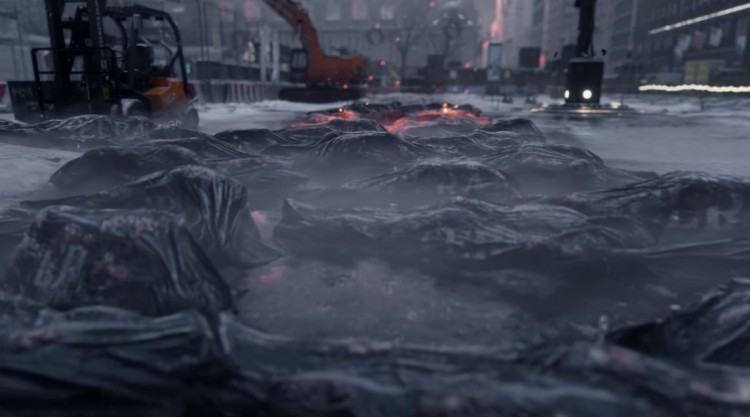 The squad comes across a group of enemies called "Rikers," identifying their level and classes (an Assault, a Sniper, and a Rusher).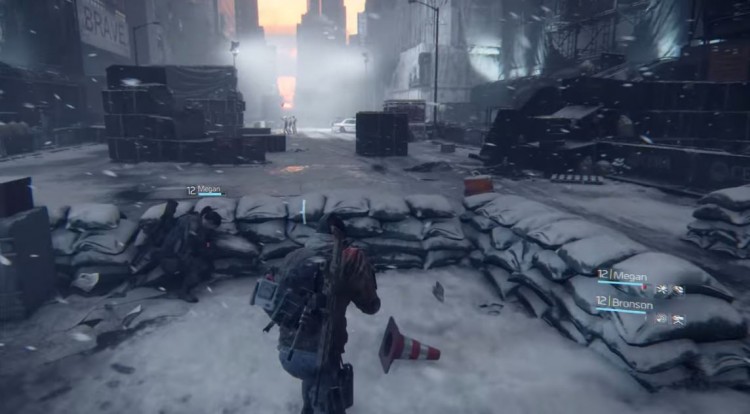 They decide to engage, while the enemy group takes selfies.
That is, until another group of players sneaks up behind them. The Dark Zone is dynamically populated by both NPCs and other players each time you enter, so you'll never know exactly what you'll run into until you're actually there.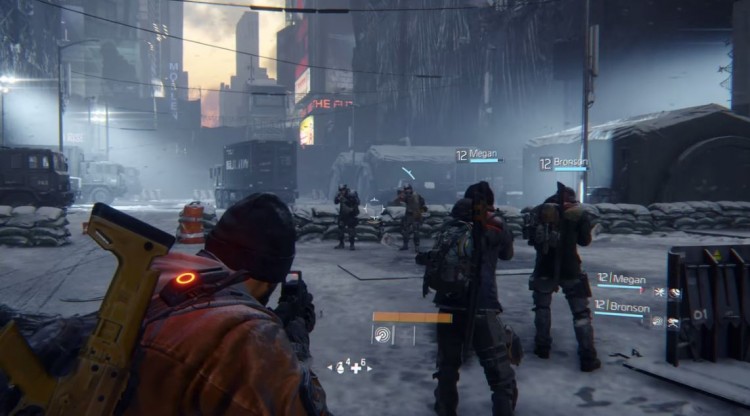 They're wearing Dark Zone gear, presumably gear that only drops in the PVP area. The two squads measure each other up, each deciding whether or not to engage. While the Dark Zone is a PVP enabled area, you don't have to fight other players. Sometimes teaming up against NPC enemies is the best way to safely make it through.
The rival squad goes for the Rikers, and our players back them up.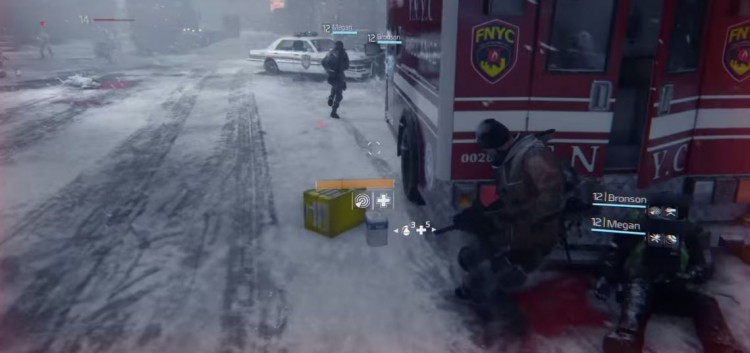 The two squads make short work of the enemies, and converge on the loot crate.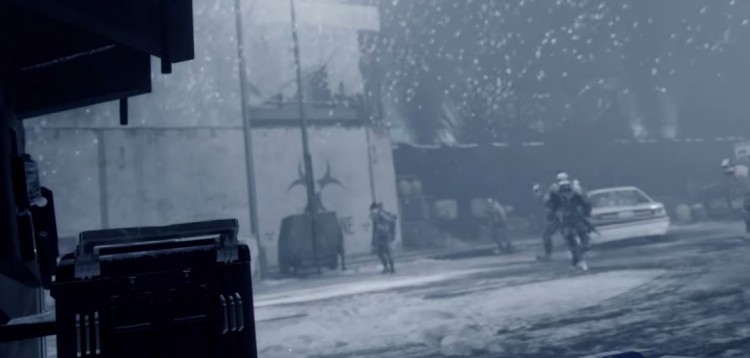 There's no confirmation yet if loot is shared, or individually drops for each player. It doesn't seem like the rival groups are fighting over the crate, so my guess is the latter option.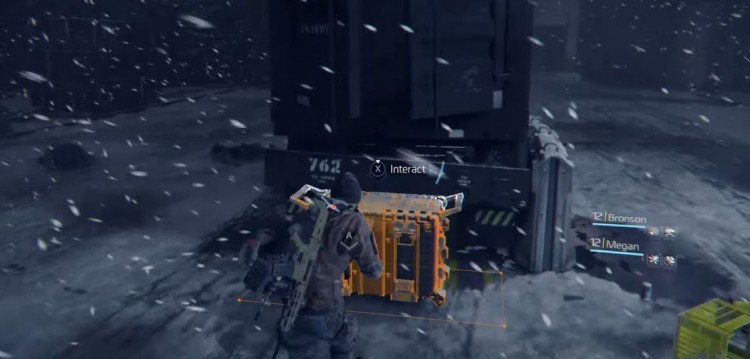 Here's a look at one possible piece of Dark Zone loot. You'll notice that it's added to your "Dark Zone pouch." If you die before you escape with it, you'll lose it.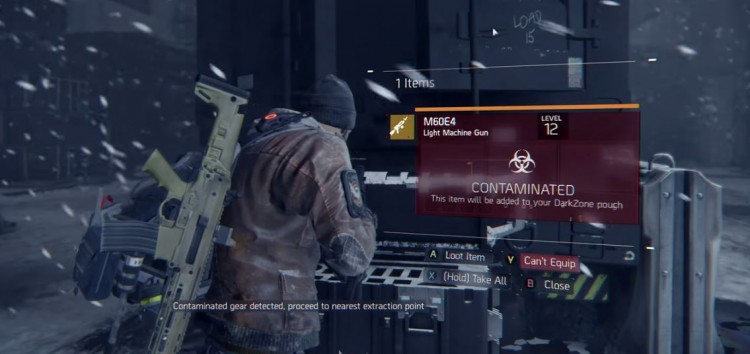 The two squads decide to temporarily join forces. We also get a look at their Dark Zone pouches. Presumably, other players in the area can see that you have loot on you, which may factor into their decision to attack you or leave you alone.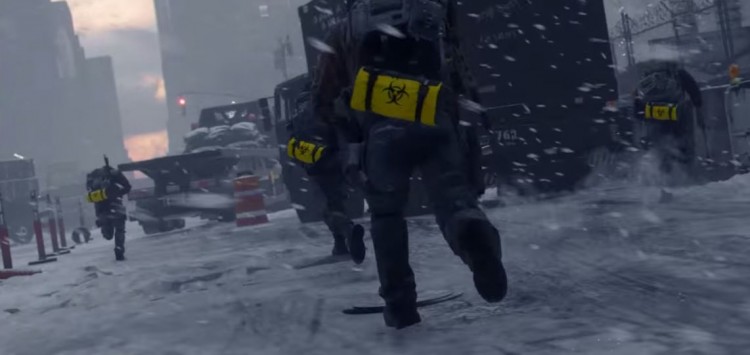 The players run into another enemy group: the Cleaners. These flamethrower-wielding baddies are "Elite" level, and apparently a much bigger threat than Rikers. The players argue about whether or not to engage, or try to sneak past them.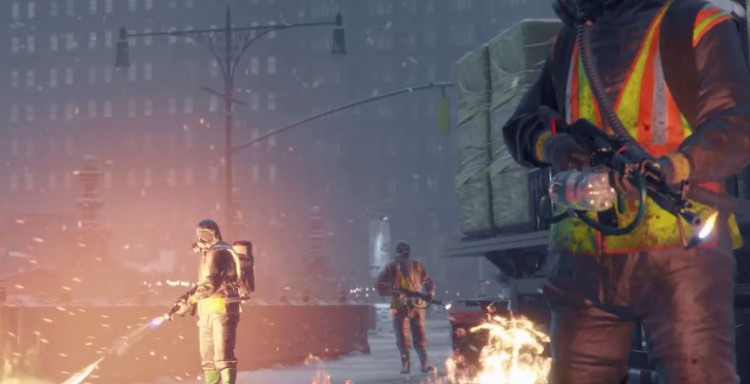 This moment highlights the choices you'll need to make in areas like this. Taking on powerful enemies means more loot, but if you die, you'll lose everything you've gathered in that trip so far.
The players ultimately opt not to engage, and head towards an extraction point.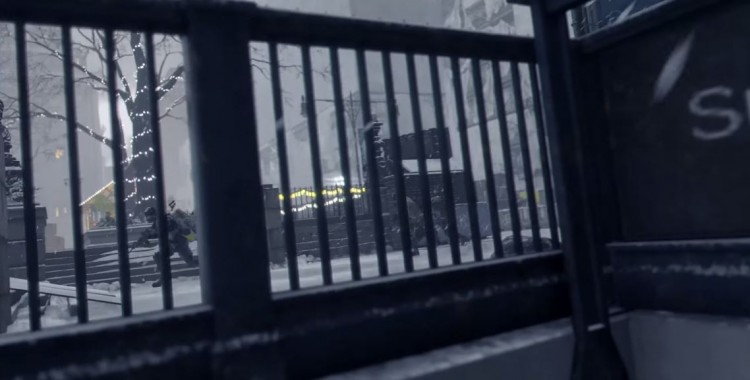 The squad scans the area for enemies, and seeing that it's clear, they call in an extraction chopper using a flare.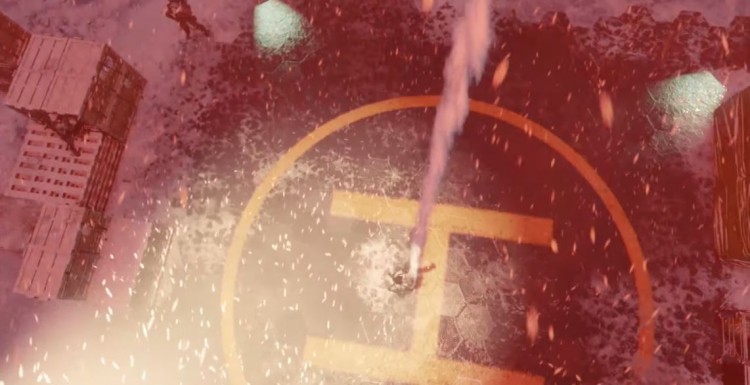 The helicopter will take 90 seconds to arrive, so the team sets up defensive positions.
The chopper arrives, and the squad has an important decision to make: do they depart with their new friends, or stab them in the backs to take their gear?
Back-stabbing it is then.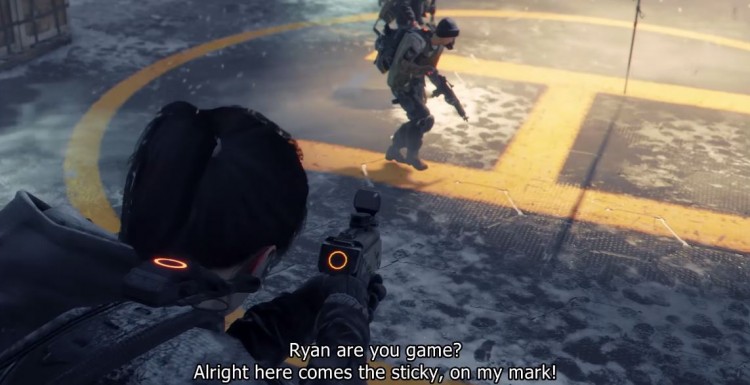 Our squad tears the rival one to pieces, and moves in to loot.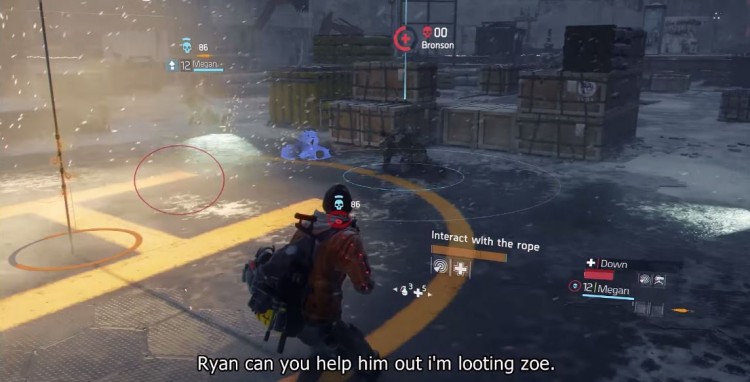 But wait, there's a twist! One guy leaves his group, then turns his gun on them in a surprise betrayal.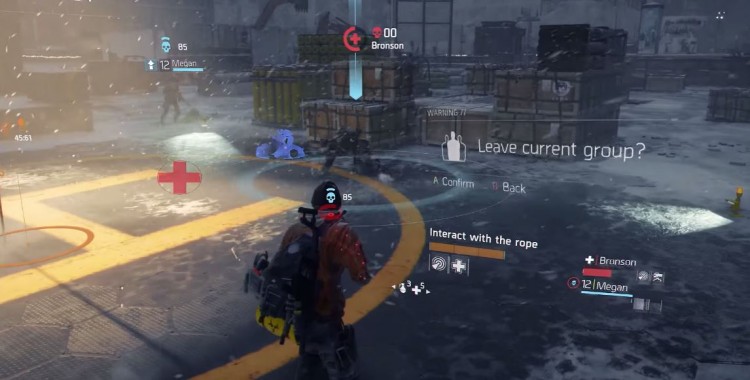 Well that friendship's over.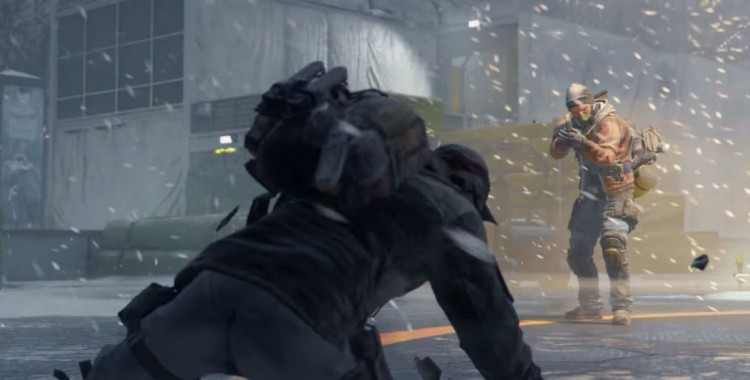 The traitorous player then runs off with his ill-gotten goods, probably because he's a sociopath.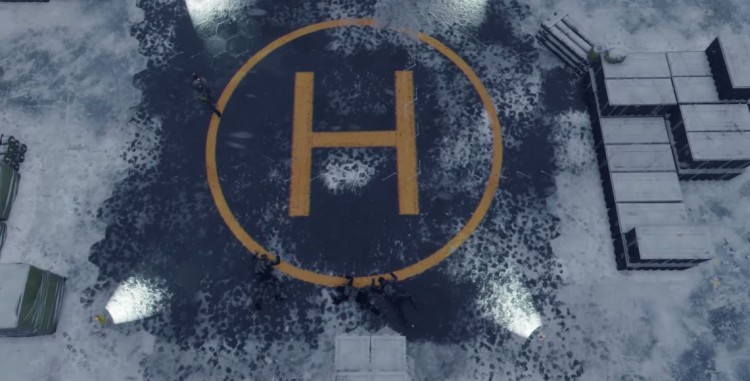 All-in-all, it's a pretty intriguing look at the organic relationships squads will form with each other when they venture into PVP zones. There's a high risk-reward ratio for those who are willing to take big gambles like that, and it will be interesting to see how this will effect player dynamics throughout the game.
The Division's beta starts next year, while the official release date is set for March 8, 2016 on all platforms simultaneously.

Now that the crew has had some time to process everything they saw at and from E3, Jen, Matt, Moo, Rami, and Sean discuss what they liked and what they didn't like. Matt's got opinions about Last Guardian, and everyone's excited about [...]

During this years E3, which is quickly becoming one of the best ever, game creator Yu Suzuki announced that the infamously delayed last entry into his Shenmue series is alive. There's just a catch, its fate solely depends on crowdfunding via Kickstarter. 

DICE is throwing some cyberpunk into their first person platformer.