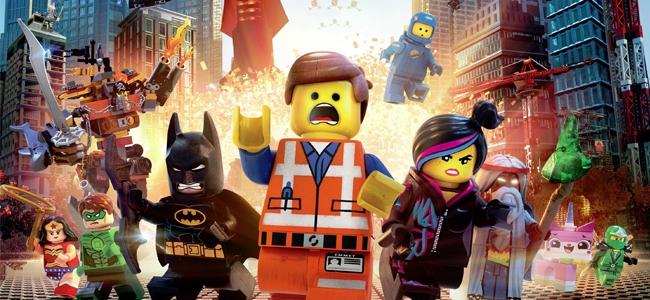 Edgar Wright is one heck of a filmmaker, but he's also a pretty huge movie nerd. The Shaun of the Dead director recently sat down with Esquire, and revealed his 10 favorite movies from the past 12 months.
In the interview, Wright mentioned that in particular, he was looking for movies that stood on their own, as he is getting tired of sequels of reboots (which may be a result of the headaches he endured trying to work in Marvel's system).
Additionally, with so many great films this year, not everything Wright liked made the list. Specifically, he singled out The One I Love, The Guest, Dear White People, Blue Ruin, Locke, Cheap Thrills, The Drop, Palo Alto, Obvious Child, and Skeleton Twins as a few other movies that he really liked.
Here are Edgar Wright's 10 favorite movies of 2014, in no particular order:
1. Boyhood
"How could anyone be unmoved by this film? It felt like several lives flashing before my eyes and I left the cinema wondering if I had done everything I could with the last 12 years of my life."
2. The Grand Budapest Hotel
"Wes Anderson deserves an award for sheer persistence of vision. Nearly 20 years after his debut he makes possibly his best movie: a funny, emotional, beautiful bauble of a movie. One that is equally as impressive as it is enjoyable. That's no mean feat."
3. Birdman
"This is one dazzling high-wire act of cinema. For 120 minutes, Birdman floats from comedy to surrealism to high drama to quiet brilliance. I felt so inspired by watching this movie. It reaches for the sky and never comes back down to earth."
4. Snowpiercer
"Forgive the name-drop, but I told Chris Evans he had to do this movie, as director Bong Joon-ho is a favorite of mine. So imagine my delight when not only is it great, but he completely aces it in his most intense performance. With great action, savage satire, and horrific protein bars, it's a real ride of a movie."
5. Interstellar
"70 mm film projection. IMAX screen two stories high. Sweet-spot seats right in the middle. Hans Zimmer's cathedral of sound filling the theater. Dizzying deep-space drama. Achingly sad emotional rifts. Check. Check. Check. Chris Nolan's most personal movie is also the best argument for seeing films on a giant silver screen."
6. Nightcrawler
"It's been a year of great crime movies, but Jake Gyllenhaal's Lou Bloom slinks his way to the top without ever blinking his eyes. Surely the decade's creepiest tale of how to succeed in business, this film is a blackly funny, deadly satire on the media creatures who only come out at night in LA."
7. Under the Skin
"Hypnotic, unsettling, and haunting, Jonathan Glazer's arty science-fiction opus is one that hasn't left my thoughts eight months later. It's a testament to how incredible Scarlett Johansson is in the role that one of the world's most beautiful actresses can disappear into her part. A startling performance in a uniquely sinister film."
8. The LEGO Movie
"Don't do any sequels [Phil] Lord and [Christopher] Miller, you already outdid yourselves! What could have been such a shameless, corporate, brand-heavy, cash-grab of a movie becomes a truly inspired comic adventure about individualism, imagination, and the creative spirit. Five bricks out of five."
9. Whiplash
"My favorite horror movie of 2014. Well, J.K. Simmons is the great cinematic monster of the year, truly terrifying as the music tutor who pummels the puppyish Miles Teller into shape. Sweat and blood flies, hearts and spirits are broken, and yet all the while, you are tapping your foot to all that jazz. Superb."
10. Edge of Tomorrow
"This had a split personality of titles and taglines (LIVE! DIE! REPEAT! CRUISE! BLUNT!), but in truth it's the smartest movie of the summer. Forget the fact that the current title sounds like a daytime soap and revel instead in the breakneck pace, looping action, and brilliant editing."

Ready Player One was a 2011 novel that landed somewhere between the ultimate nostalgia binge and a gaming geek's wet dream.

A concept teaser trailer for Edgar Wright's Ant-Man leaked onto the internet early this morning, and showed fanboys a glimpse of what they can expect from a live action Ant-Man movie. The footage, while less than a minute in length, features intense [...]