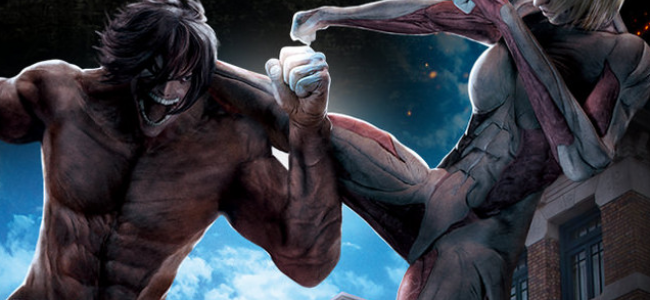 Universal Studios Japan just released an awesome trailer for their upcoming Attack on Titan: The Real attraction which will be part of the Universal Cool Japan event running from January 23 to May 10.
The event will feature other premier Japanese entertainment franchises such as Resident Evil, Monster Hunter and Neon Genesis Evangelion.
The Attack on Titan: The Real exhibit will attempt to bring the popular anime and manga world to life. At the centerpiece of the exhibit will be a 49-foot tall statue of statue of the Eren Titan locked in combat with a 46-foot tall statue of the Female Titan.
Check out the video below:

Like any good manga, Attack on Titan soon found itself adapted into an (also good) anime… and then some light novels, and a video game, and a live-action movie, and a spin-off, and a crossover with Marvel Comics, and a… holy crap, how does all [...]

Community Post: This article was submitted by a member of our community. Find out how you can publish your own writing here!It's rather ambitious for any show to make its central focus about the impending and unstoppable nature about death. Sure, [...]

On this episode of Couch Potatoes, Jose discusses all things anime with professional voice actress, Erika Harlacher!