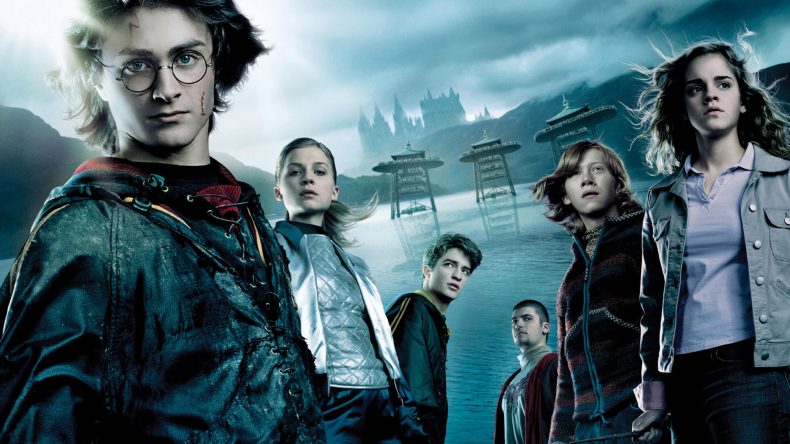 2005 was a big year for genre movies, with the start of a new era for one series in Batman Begins, and the end of a saga for another in Star Wars (at least until J.J. Abrams came along). Now 10 years later, we can look back and reflect at what a crazy year that was, and realize, holy crap, we are getting old.
Here are 10 comic book, science fiction, and fantasy movies that are turning 10 years old this year.
1. Batman Begins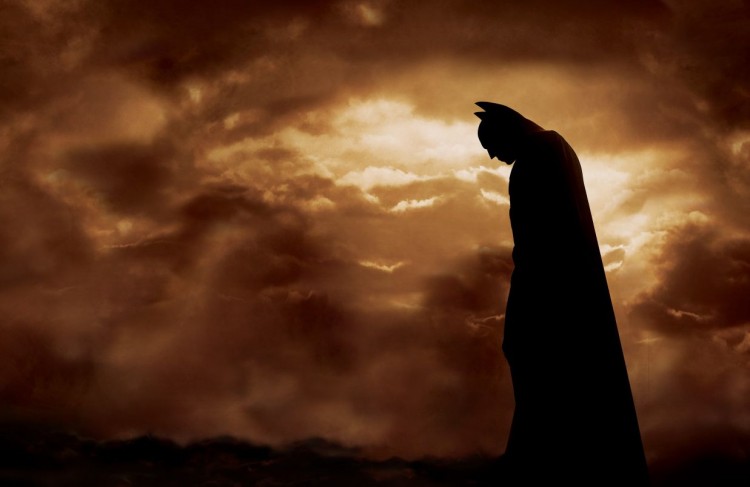 It seems so weird in hindsight, but there was a time when Batman movies weren't a bonafide cultural phenomenon. In fact, the previous attempt at a Bat-film, that being Joel Schumacher's Batman and Robin, was so poorly received that it would be a full eight years before another one would hit theaters. Luckily for all of us, that film was Batman Begins.
Random Trivia:
Batman Begins and its two sequels (collectively known as The Dark Knight Trilogy) went on to make over $2.3 billion at the box office.
Christian Bale became interested in doing a Batman movie after a friend loaned him a copy of a comic called Arkham Asylum, by Grant Morrison and Dave McKean. Bale liked it so much that he told his agent that if a new Batman movie was ever made, he wanted in.
While filming in Chicago, a drunk driver crashed into the Batmobile. He apparently thought it was an invading alien spacecraft.
In addition to Christian Bale, seven other actors auditioned for the part of Bruce Wayne/Batman. They were Joshua Jackson, Eion Bailey, Hugh Dancy, Billy Crudup, Cillian Murphy, Henry Cavill, and Jake Gyllenhaal. Cillian Murphy would end up getting cast in the film as the Scarecrow, while Billy Crudup and Henry Cavil got their own superhero movies with Watchmen and Man of Steel respectively.
2. Harry Potter and the Goblet of Fire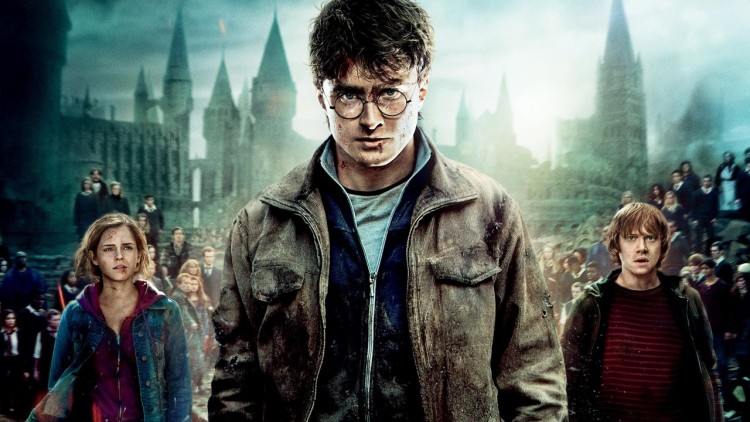 The fourth Harry Potter movie was also the most successful film of 2005 (it also went on to become the eighth highest grossing movie of all time). Strangely enough though, it was only the third biggest earner in North America, topped by the next two entries.
Random Trivia:
This was the first Harry Potter movie in the series that John Williams did not compose the music for. He passed on the project to focus on Memoirs of a Geisha.
In another first, Mike Newell was the series' first British director; which is weird considering it was a British book series.
The rock band performing in the the Yule Ball scene was called the Weird Sisters in the book. The name was removed from the film though after a real-life band called the Wyrd Sisters attempted to sue Warner Bros. for $40 million.
3. Star Wars Episode III: Revenge of the Sith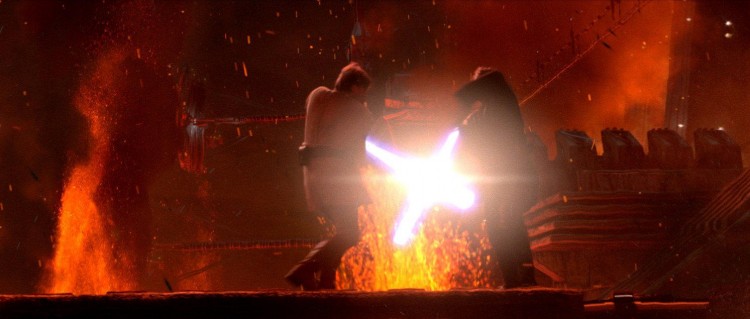 The Star Wars prequel trilogy gets a lot of crap (for a lot of good reasons, in all fairness), but Revenge of the Sith was actually pretty well-received at the time. It remains the third highest-rated film (critically at least) in the entire six movie saga, and was the highest-grossing movie in North America in 2005.
Random Trivia:
This is the only Star Wars movie where R2-D2 doesn't appear in the final shot.
General Grievous' coughing was actually performed by George Lucas himself. The director had come down with a bad cough in the middle of filming, and decided to have it recorded to use for the character.
This was Peter Mayhew's first live-action role since Return of the Jedi.
Speaking of Wookies, one of George Lucas's earlier drafts of the script included a scene with a young Han Solo, living with on Kashyyyk, and being raised by Chewbacca. Seriously.
4. The Chronicles of Narnia: The Lion, the Witch and the Wardrobe
Despite going up against another big fantasy film (and arguably a much more popular book series) in Harry Potter, the first Chronicles of Narnia movie actually managed to beat out its rival at the box office. It was the second biggest earner in North America in 2005, and at the time of its release, it was also Disney's biggest opening ever at over $100 million.
Random Trivia:
Guillermo del Toro was originally asked to direct the movie, but declined due to his religious beliefs (or lack thereof). M. Night Shyamalan was also offered the job, but turned it down for undisclosed reasons.
The visual effects used to create Aslan the Lion were so ambitious for the time that it took over 10 hours to render each frame of animation for the animal (there are 24 frames in every second of film).
To try and keep things clean on set, a swear bucket was set up to make sure the crew wasn't cursing around the underage actors. That apparently didn't stop James McAvoy, aka Professor X, from swearing up a storm though.
5. War of the Worlds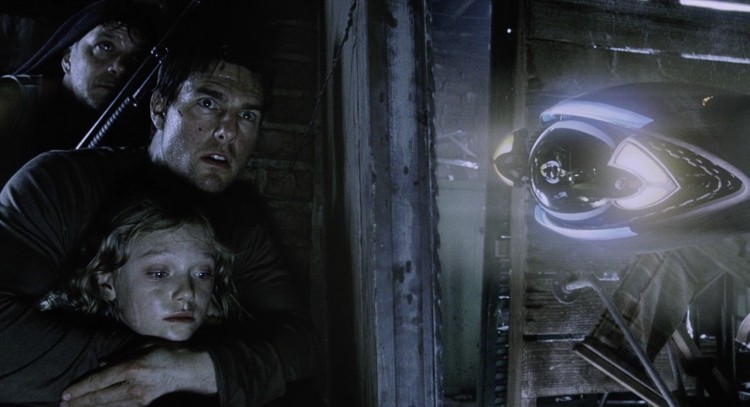 Director Steven Spielberg decided against adapting War of the Worlds after Independence Day came out in the mid-90s. About a decade later though, he was looking for a project that he and Tom Cruise could collaborate on, after enjoying their time working together on Minority Report. That project ended up being War of the Worlds, the first film adaptation of the book since the 1950s.
Random Trivia:
War of the Worlds was Tom Cruise's 13th consecutive movie to break $100 million worldwide.
To create the scene with the crashed airliner, the production purchased an actual Boeing 747 and destroyed it.
This was the first Hollywood movie to use real M1 Abrams tanks.
Remember Tom Cruise's infamous "jumping on Oprah's couch" incident? He was there to promote this movie on the show after Steven Spielberg dropped out for scheduling reasons.
6. Fantastic Four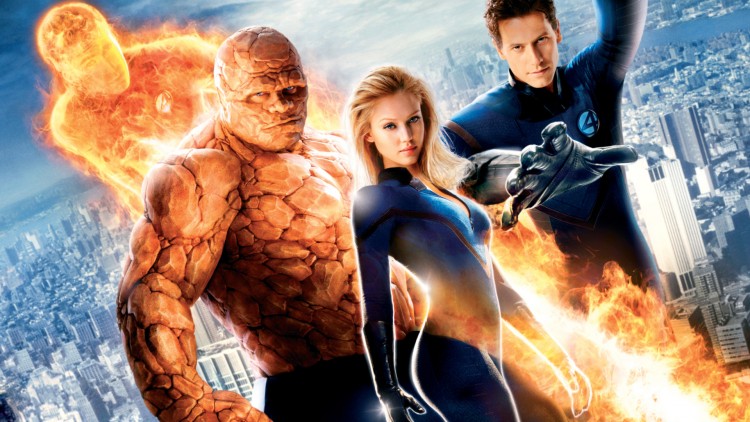 Before we had The Avengers, Marvel Comics' movie projects were all over the board. This adaptation came right in the middle of a big glut of them, including Spider-Man 2, Daredevil, Blade: Trinity, Ghost Rider, and Hulk. Despite a pretty chilly reception from both fans and critics, the movie managed to make enough money to warrant a sequel a couple of years later.
Random Trivia:
For some reason, the DVD release of the film had a number of changes from the original theatrical version, including an entirely new scene.
Chris Evans, who plays Johnny Storm in the movie, would later go on to play Captain America in the Marvel Cinematic Universe.
Hugh Jackman was offered the part of Reed Richards, but turned it down, likely because he would be reprising his role as Wolverine in an X-Men movie the following year. George Clooney and Brendan Fraser were also approached.
This was actually the second Fantastic Four movie to be made. The first was created in 1994, but was never released. It was made to prevent the studio from losing the rights to the property due to inactivity.
7. King Kong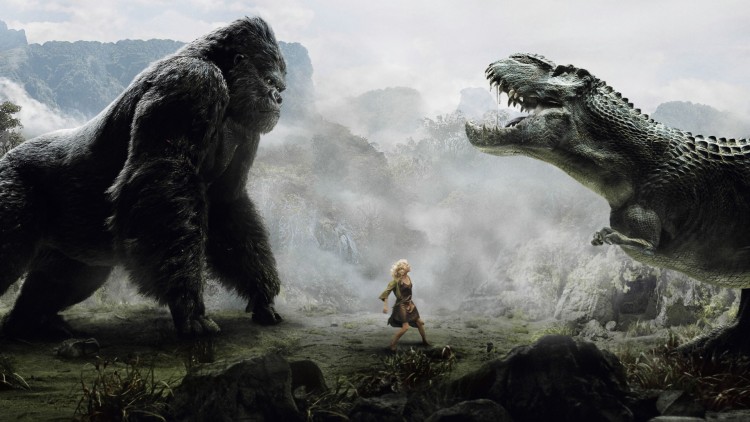 When he was just nine years old, Peter Jackson was inspired to become a filmmaker after watching King Kong on TV. Decades later, Jackson would finally get a chance to pay homage to the movie, with Universal bankrolling a remake to the tune of a record-breaking $207 million. It paid off though, with King Kong becoming Universal's fourth-highest grossing movie of all time.
Random Trivia:
It took 18 months to create a CGI version of the Empire State Building, four months longer than it took to build the real thing.
Peter Jackson received $20 million to direct the movie, the most a director has ever earned in advance of production.
King Kong's roar is a lion's roar played backwards.
As a favor to Peter Jackson, X-Men director Bryan Singer directed the King Kong vs. T-Rex action scene. Luckily he didn't have to travel far, as he was already in Australia filming Superman Returns.
It was the most expensive US film ever made at the time of its release, although it was topped two years later by Spider-Man 3.
8. A History of Violence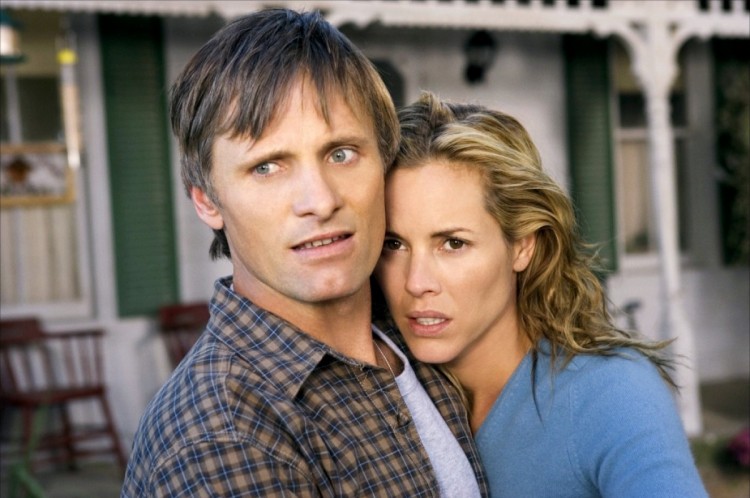 Based on the graphic novel of the same name, A History of Violence stars Viggo Mortensen as a small-town resident who kills two robbers in self defense, inadvertently shedding light on his criminal past. You'd be forgiven if you didn't know it was a comic book adaptation though, the book flew mostly under the radar until the movie came out, despite the fact that it was written by the creator of Judge Dredd.
Random Trivia:
It was the last major Hollywood film to be released on VHS. Fun fact, my family didn't get a DVD player until a year later.
William Hurt, aka General 'Thunderbolt' Ross in The Incredible Hulk, got an Oscar nomination for his role, despite being in only one short scene.
Thomas Jane and Harrison Ford turned down the part that eventually went to Viggo Mortensen. That makes me wonder what Harrison Ford would have looked like in another Mortensen role as Aragorn in The Lord of the Rings.
Despite (or maybe because of) a lack of the gross-out prosthetics the director is known for, the film is one of David Cronenberg's most critically acclaimed movies.
9. The Hitchhiker's Guide to the Galaxy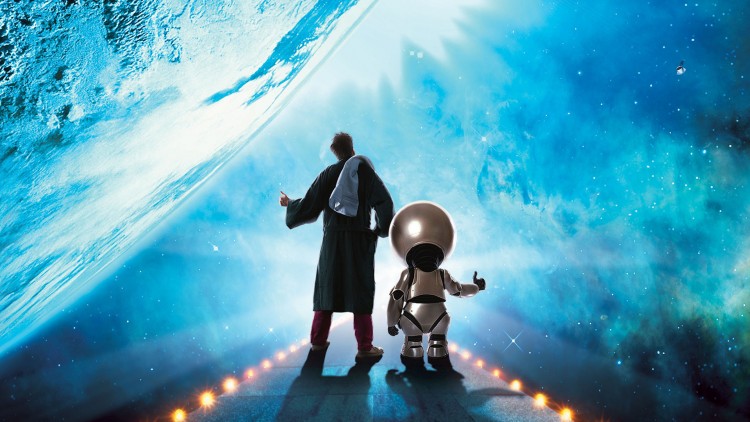 Douglas Adams' novel of the same name was never going to be an easy adaptation, which made the 2005 film somewhat divisive in the eyes of the fans. General audiences, meanwhile, were mostly confused, and the film failed to earn enough to greenlight a sequel.
Random Trivia:
The "Ultimate Question" is answered exactly 42 minutes in.
Shada, a planet from Doctor Who, can be seen in the background of the factory floor scene. The planet is featured in an unaired serial of the show that Douglas Adams wrote.
Douglas Adams' mother has a small cameo in the movie as a woman reading a newspaper. She was not given any screen direction for the scene, so she decided to just read the paper.
Apple's Mac logo also has a little cameo, appearing on the side of the supercomputer Deep Thought. Douglas Adams owned the first two Mac computers delivered to the UK, while Stephen Fry, who voices the Hitchhiker's Guide itself in the movie, owned the third.
10. Sin City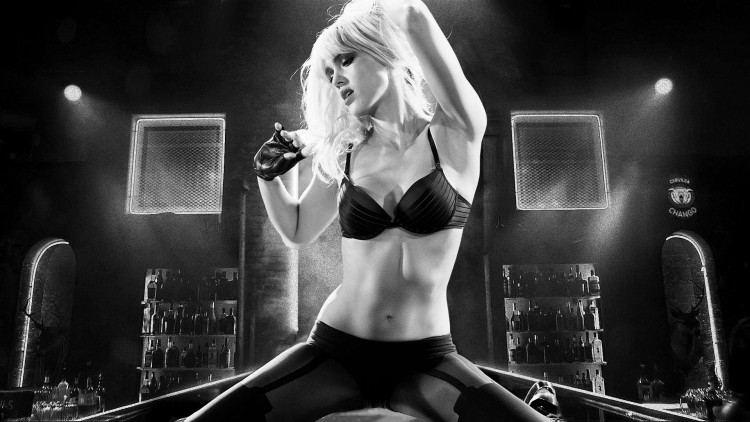 Sin City was directed by Robert Rodriguez, Frank Miller, and Quentin Tarantino, which is basically more style than any one film should be able to physically hold. Despite that, the movie was a critical and commercial hit, with a lot of fans appreciating the work that went into recreating the comic book's distinctive look and feel.
Random Trivia:
 The swords used by Devon Aoki's character Miho were the exact same ones the Crazy 88 had in Kill Bill. Quentin Tarantino had been storing them in his garage.
Speaking of Tarantino, he directed exactly one scene in the movie: the one where Clive Owen's character is driving and talking to Benicio Del Toro's corpse.
The fictional "Chango Beer" makes an appearance, the same brand used in other Robert Rodriguez films like From Dusk Till Dawn and Desperado.
A segment featuring Johnny Depp was originally planned, but never filmed. Robert Rodriguez has stated that he hopes to film it one day, along with the rest of Frank Miller's Sin City stories.

A fan of online personalities and streams? So are we. And while we all enjoy PewDiePie, there are a few channels out there that also offer something special you may not be following. So, if you're bored and have some time this weekend, check these [...]
Ant-Man has officially wrapped up the MCU's Phase Two. So as we prepare to jump into Phase Three next year with Civil War, let's examine how this story ties into everything else going on in this rapidly expanding universe.

Friends, movie goers, assembled geeks, the summer movie season is upon us. It is a time of hype, anticipation, jubilation, and at times unfortunate disappointment. Sometimes it's hard to tell if a movie is going to be good even when the reviews start [...]