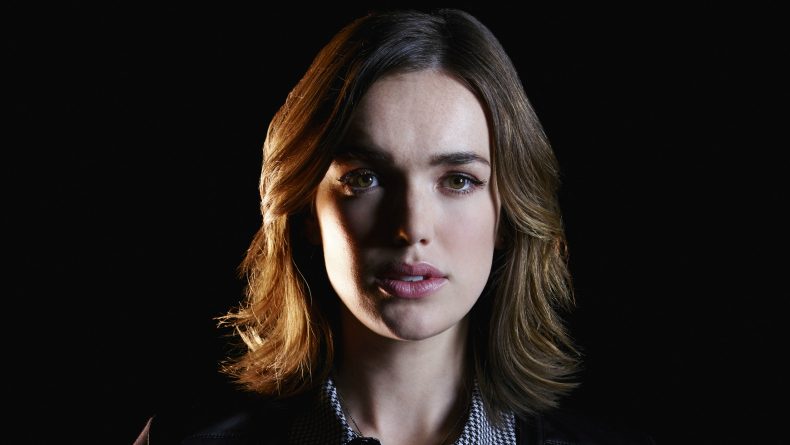 Well thanks Agents of SHIELD, for giving us the single most WTF-inducing TV moment of the year so far.
Tonight's two-hour episode wrapped up the show's Inhumans arc (for now), but not before teasing something pretty wild. If you thought that Kree statue thing was just a MacGuffin, I was right there with you, until it swallowed a major character.
So what happened to Jemma? 
Let's breakdown what we know of the statue, aka the Kree Stone. The Stone is an alien artifact that was being held in a SHIELD aircraft carrier called the Illiad, before being moved to the Playground in tonight's episode.
It's at least a few centuries old, and came about in the aftermath of a war that the Kree (those blue aliens) were fighting. Experiencing heavy casualties and running out of soldiers, Kree scientists turned to genetically modifying other intelligent species across the universe, in the hopes of replenishing their forces.
Earth was the site of one of these experiments, resulting in the creation of the Inhumans. At some point though, the Kree decided that making the Inhumans was a mistake, and were preparing to use the Stone to eradicate all of them. For whatever reason, it didn't work, and the Inhuman descendants would continue to have superhuman powers, although those powers would remain dormant until activated by a Terrigen Crystal.
So basically, the Kree Stone is a doomsday weapon for killing or de-powering all of the Inhumans… which begs the question, why the heck did it eat Simmons?
Is it a defense mechanism? It seemed awfully aggressive about it; it's not like she walked in there after all. Even more confusing is the fact that Simmons didn't seem to do anything to activate it, she just tried to close the door. Perhaps the Stone is somewhat intelligent, and was trying to prevent Simmons from sealing it away?
I can't seem to find anything particularly similar to the comics, so Agents of SHIELD could really go anywhere with this set up.
For her own sake, Elizabeth Henstridge doesn't think her character is dead. Instead, she thinks Jemma has been transported somewhere (or… sometime?).
"I think I'm somewhere," she told EW. "I think it transports me somewhere. We've had so many theories on set. 'Maybe she can go back in time and kill Ward,' or 'Maybe she goes back in time and for whatever reason Fitz doesn't know who she is and no one knows who she is,' or 'Maybe she goes invisible and no one can see her,'  or 'What if she's just trapped inside the rock?' That would be terrible. There have been so many theories, but I think it's a transportation device."
Time traveling is something I hope they never introduce to the Marvel Cinematic Universe, but a space travel angle might be interesting. Could this be our link to Black Bolt and the Inhuman royal family? Or perhaps Season 3 of Agents of SHIELD will have Coulson's new team hopping around the galaxy Stargate-style in the search for Simmons?
Or maybe I just really want this to happen.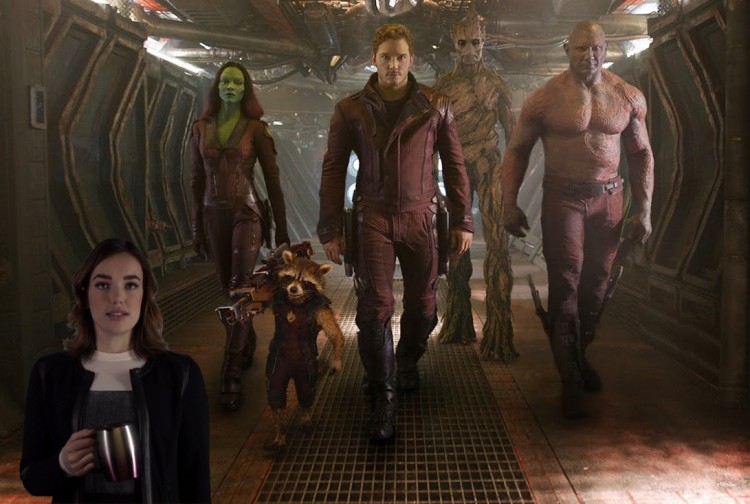 What do you think it is? A time machine? A space travel device? Just hungry?

Tonight's Agents of SHIELD finale gave us a couple of clues as to where the next season is heading, including a tease of Coulson's vision for the team.

After a season of teasing, Cal finally Hyde-ed out on tonight's episode of Agents of SHIELD. 

Anti-climactic. That is the best word to describe Season Four's penultimate episode. Leading up to the two-hour season finale, instead of raising the stakes, the show actually resolves several key issues.