Wow! Proceed no further if you don't want to be spoiled, because Marvel straight up revealed the Vision, and he looks freakin' crazy. 
This super late game reveal came from The One Show's interview with Paul Bettany (who plays the Vision, as well as voices Tony Stark's AI JARVIS), which explains why the clip has some random voiceover on it.
What's the deal with this purple flying man?
From what we can tell, the Vision was created by either Tony Stark or Ultron (or Ultron via Tony Stark), as some kind of hyper-advanced version of JARVIS.
Bettany calls the character "supremely" powerful, and as we saw in the clip, he has some kind of advanced control over gravity. More important though is what's sitting in the middle of his forcehead: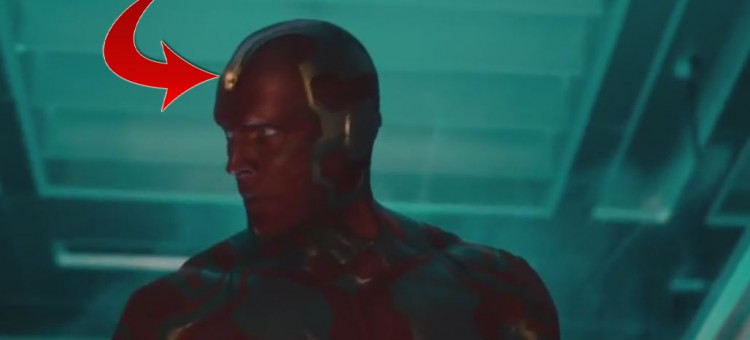 That's more than likely either a new or existing Infinity Stone; and anytime an Infinity Stone shows up anywhere, that's worth taking notice.
Avengers: Age of Ultron is out on May 1.

It's an open secret in Hollywood that most big budget movies are partially funded by product placements these days.
Iron Man has a new suit of armor in Avengers: Age of Ultron (although technically, he debuted it in the MCU tie-in comic Operation HYDRA). It's the forty third "main" suit he's built so far, and in true Tony Stark fashion, [...]

Avengers: Age of Ultron  is hitting this weekend, and with it a whole mess of plot points and secrets are spilling out onto the internet. With those tid bits comes a lot of questions over even the smallest details. Luckily, we're here to help you.