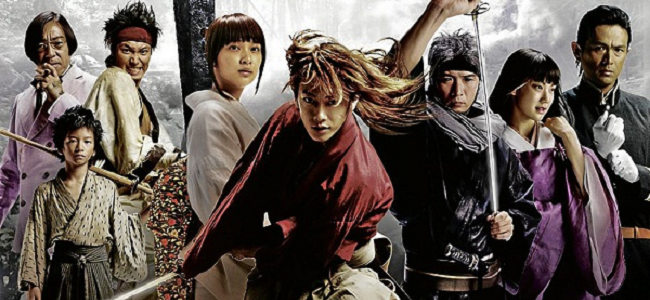 There's a new 5-minute promo out for the live-action Rurouni Kenshin sequels Rurouni Kenshin: Kyoto Inferno and Rurouni Kenshin: The Legend Ends. The footage shows everyone's favorite backwards-swordsman in all three of his moods: business-meeting Battousai, lady-killing Battousai, and everyone's personal favorite: army-slaying Battousai.
Teaser images were released as far back as March of this year, along with a 30 second trailer, neither of which told you much, aside from the fact that the producers might be a tad too faithful to the character designs of the anime/manga. I mean, The Dark Knight's Bane no longer looked like a juggalo, Shishio Makoto doesn't haaaaave to look like Darkman, but what the film lacks in imagination, it makes up for with musket-on-katana-on-ships-sometimes action.
The films will follow the Kyoto Arc of the manga, commonly referred to as the 'proper' finish to the series. Kyoto Inferno and The Legend Ends will see respective Japanese releases on August 1st and barely a month later on September 13th. Check it out below, along with the movie poster.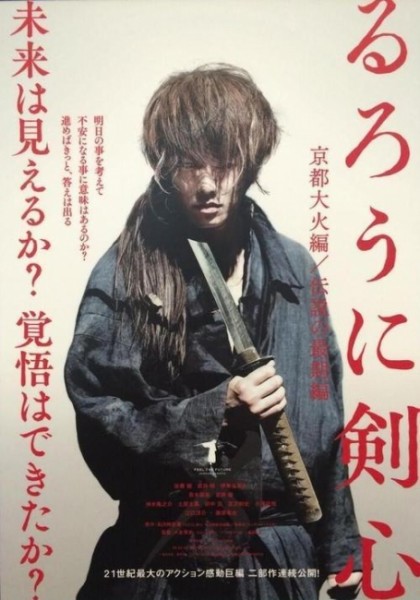 It's been 12 long years since we last saw Captain Harlock and his deathshadow ship, and over three decades since the original manga debuted in the 1970s. Basically, it's about time Harlock made a comeback, is what I'm trying to say.

Universal Studios Japan just released an awesome trailer for their upcoming Attack on Titan: The Real attraction which will be part of the Universal Cool Japan event running from January 23 to May 10. The event will feature other premier Japanese [...]

Ready to feel really old? Digimon is fast approaching its 15th birthday, and to celebrate the anniversary, a new series has been announced that will air in 2015. The new season will be set three years after the events of Digimon Adventures 02, the series [...]