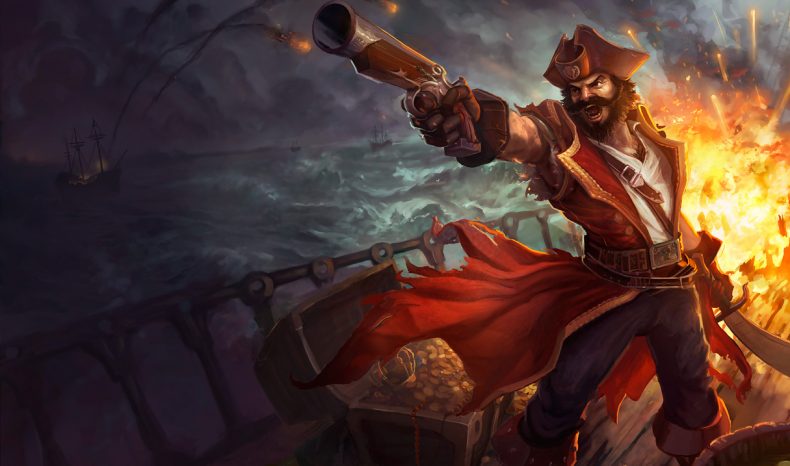 For the first time ever, a playable character in League of Legends died this week, and the community is rightfully freaking out.
League of Legends has been in the midst of a big lore-building event called Bilgewater: Burning Tides. The story-driven event features many of the game's playable characters (especially the more pirate-themed ones), and has so far added a bunch of new content to the game. We've gotten new skins, a new game mode, mostly par for the course as far as these in-game events go.
Then something legitimately insane happened. In the latest update to the ongoing story, Gangplank is killed by Miss Fortune… and now?

What does this mean for the game?
For a multiplayer game that's nearly 100% focused on gameplay over any sort of worldbuilding or storytelling, this is unheard of. To their credit though, Riot Games has jumped into this with both feet.
A page that was previously meant to reveal details on Gangplank's recent rebalancing now just shows a warning from Miss Fortune: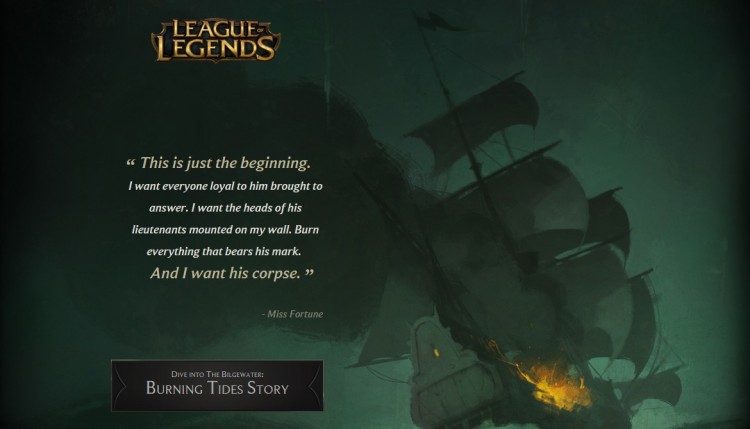 Miss Fortune herself has also gotten an in-game skin called Captain Miss Fortune, reflecting her new status after deposing her former rival: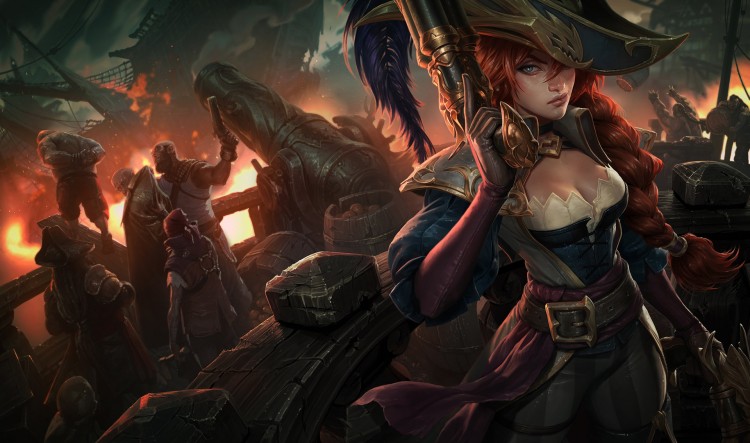 Miss Fortune's champion page has even been edited to reflect the new story update (although curiously, Gangplank's has not).
So what the hell is going on?
Well for one, this might reflect Riot Games' newfound zeal for worldbuilding. Late last year, Riot announced that they were rebooting the game's lore, reworking big sections of it in order to be able to craft a more comprehensive story going forward; one where new maps and champions feel like they're adding to a larger experience, rather than just being tacked onto the edges of that world.
This Bilgewater update is their first big attempt at that, and at the very least so far, it's gotten the playerbase talking.
So is Gangplank dead forever?
Unlikely. For one, Riot isn't processing any refund requests for the champion or his skins, as per a post on the official forums:
Champion death is unprecedented in League of Legends, and we do not take it lightly. We encourage all Gangplank fans to remain calm for a few days until we can fully assess the situation. At this time, we are not addressing refund requests for him or his skins but please know that over the next several days we'll do our best to make things right for everyone.
Plus, Gangplank just received a major gameplay overhaul, so it seems kind of silly to throw all of that work out. Not to mention all of the balancing issues that will emerge if an entire champion is dropped for good.
In all likelihood, Gangplank will return in the final big story update of the event, possibly with a visual edit to reflect his "death."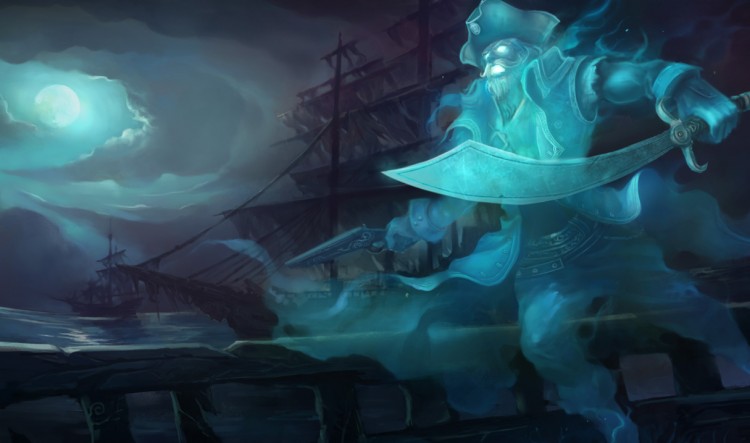 We've already gotten a ghost skin for the character after all…

Colin Cowherd of ESPN recently dumped on ESPN2 for airing Heroes of the Storm's Heroes of the Dorm tournament, and he couldn't look more ignorant.

The Electronic Sports League is creating worldwide cinematic event with the launch of Esports in Cinema in July. 

VentureBeat is reporting on a study research firm EEDAR did on MOBAs and found their growth so outstanding that they're set to outperform MMOs in 2015.