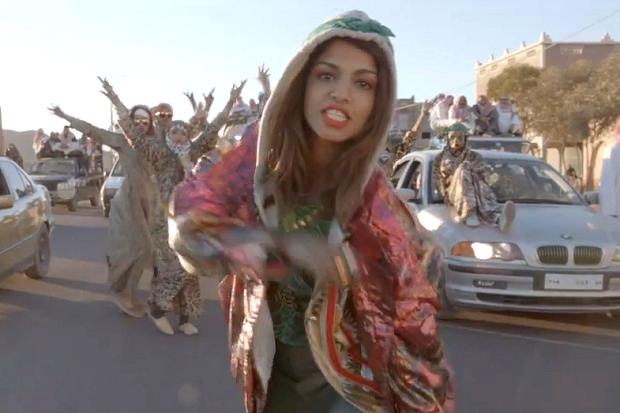 Community Post: This article was submitted by a member of our community. Find out how you can publish your own writing here!

Hey there music lover! You like new stuff? Great! You've stumbled into the perfect corner of the internet.  Each week all sorts of audiolicious goodies are unleashed onto the masses and this is where they come to be judged. I'll tell ya what's good, what's bad, and what's a waste of your precious time. So strap on your headphones and let's take a ride!
The Big News
Been a couple a years but she's back! A.I.M. the highly anticipated fifth effort from rapper M.I.A. will finally see the light of day.
Country Crooners
A pair of good ol' boys throwin' down some new toonage this week. Jason Aldean gives up They Don't Know.
And walking joke Billy Ray Cyrus gives us his fourteenth release, Thin Line.
Young Bloods
Lots of exciting stuff from several up and coming bands this week. GROUPLOVE returns with their junior effort, Big Mess.
Metalcore master Norma Jhttps://www.youtube.com/watch?v=gNRs9_9oVRgean give us their seventh release, Polar Similar.
Indie folkies Okkervil River are back with Away, it's first in three years.
Bastille makes some more waves with their latest Wild World.
Old Guard
Legendary producer Daniel Lanois offers up another solo set, Goodbye to Language.
Wilco's back with their second album in about a year, Shmilco.
The legendary Nick Cave and the Bad Seeds. Skeleton Tree. Sixteenth record. Nuff said.
Lovealbe Scottish college rockers Teenage Fanclub return with their tenth release, Here.
RIP
This is the part where we say goodbye to those who've hit their last high note. Rock on and rest in peace, brothers and sisters.
Fred Hellerman of the Weavers.
Songwriter Kacey Jones.
One of my favorite actors, Jon Polito.
Fiddler Hoot Hester.
We like 'rasslin' around here. The wonderful Mr Fuji passed on last week.
And, of course, the master himself.
My Recommendations
It's a new Pansy Division record!!! This one isn't new, I couldn't find a new track, but it's great!
Next Week!!
Tune in next week, same new music time, same new music channel, for new stuff from Die Antwoord!!!!
Community Post: This article was submitted by a member of our community. The views expressed are the opinions of the designated author, and do not reflect the opinions of the Overmental as a whole or any other individual. We will gladly cooperate in the removal of plagiarism or any copyright infringement. Please contact us here.

Community Post: This article was submitted by a member of our community. Find out how you can publish your own writing here!It's the holidays, so like it or not, you're going to be inundated with tons of crappy songs about reindeer and jolly old Saint [...]

Hey there music lover! You like new stuff? Great! You've stumbled into the perfect corner of the internet.  Each week all sorts of audiolicious goodies are unleashed onto the masses and this is where they come to be judged. I'll tell ya what's good, [...]

Hey there music lover! You like new stuff? Great! You've stumbled into the perfect corner of the internet.  Each week all sorts of audiolicious goodies are unleashed onto the masses and this is where they come to be judged. I'll tell ya what's good, [...]