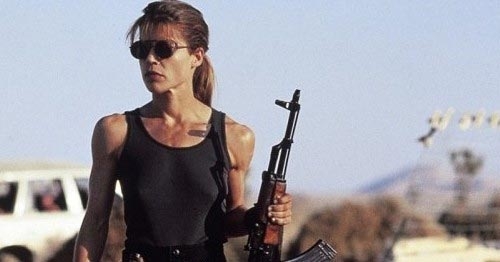 A new report indicates that two actresses are currently in the running for Sarah Connor in Terminator 5. They are Game of Thrones' Emilia Clarke and Brie Larson, who has been racking up some critical acclaim for her work in recent indie films.
According to Deadline, both actresses have already tested for the film's producers.
Clarke plays the iconic Daenerys Targaryen in HBO's Game of Thrones. Larson has made recent appearances in the indie movies Short Term 12 and The Spectacular Now, and had a role in 21 Jump Street as well.
Deadline adds that both Kyle Reese and John Connor may be characters in this film, so it could very well take place in the future. The continuity for the Terminator series is already pretty jumbled though, so it's tough to say what a good spot to jump in with a new cast would be.
The film is currently on track for a July 2015 release date.

Our favorite teleporting mutant is making a return to the X-Men movies, but Alan Cumming will not be returning for the role. Instead, we'll be seeing a young version of the character played by Kodi Smit-McPhee.

The movie starring the merc with a mouth will now feature Morena Baccarin as the female lead.

It may not have a lot of hype behind it yet (in fact, I keep forgetting it exists), but the Assassin's Creed movie continues to pick up steam, rounding out its cast with an Oscar Award-winning actress.