5. Al Maulim – Assassin's Creed
There's nothing quite like a good story of betrayal. Al Maulim, which translates to "The Mentor" was Altaïr Ibn-La'Ahad's master and teacher. Like any good master/apprentice relationship, someone ended up getting stabbed in the back.
The original Assassin's Creed was a phenomenal game, in an age before we were inundated with Assassin's Creed games that were more plentiful than cheeseburgers. The feeling of taking control of your ancestor Altaïr and running around skillfully assassinating dudes was epic.
Until you reached the final stages of the game and realized what was going on.
The revelation that all of my hard work and assassinations had been a farce, and that Al Maulim had been working for the Templar Order the entire time, just to get hold of the stupid Apple of Eden, absolutely infuriated me.
Given the theme of redemption and working to regain your honor the entire game, Al Maulim's betrayal didn't just sting Altaïr. It stung players, right in the feels. And we stung him back. Repeatedly. With cold, emotionless steel.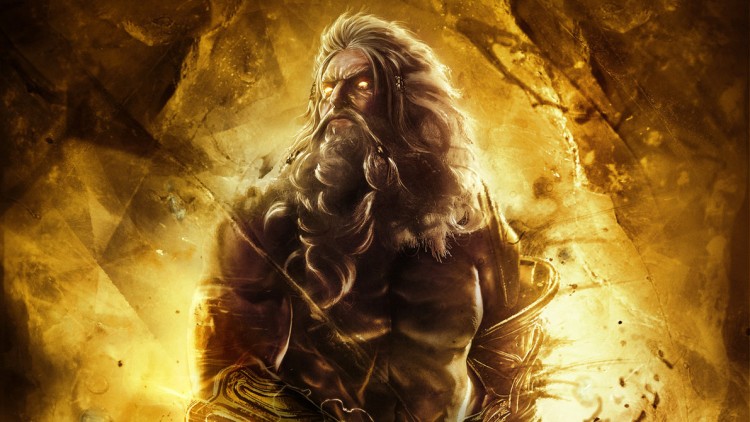 4. Zeus – God of War series
There were a lot of things that went into Zeus from the God of War series and exactly why you wanted to smear his face all over the steps of Olympus so badly.
Most of that stemmed from the fact that players had to wait so long to dish out their revenge. Upon starting up God of War II, imagine the triumphant euphoria of living on Mt. Olympus, enjoying the spoils of killing Aries in the first game and being the new God of War.
Until Zeus betrays the ever loving crap out of you and shoves the Blade of Olympus straight through your abdomen.
Players then spent the entirety of the next two games working to achieve vengeance against Zeus and weren't allowed to savor it until the final section of God of War III. Having to wait so long to eviscerate the God who took everything from you only made every bit of carnage that much sweeter and the battle does not disappoint.
Naturally, my favorite moment was the context-button mashing facial obliteration. Seeing the blood spraying onto the screen out of Zeus's gradually deconstructing face was just so, so satisfying.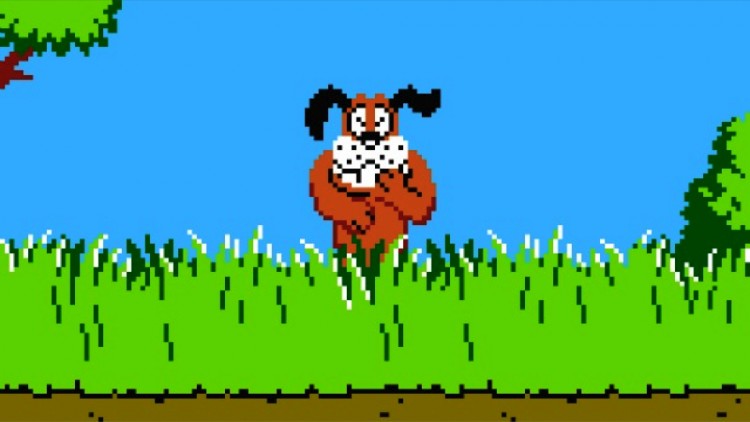 3. Duck Hunt Dog – Duck Hunt
Okay, so everybody remembers this little anal evacuation. Anyone who owned a Nintendo Entertainment System and a Zapper in the '80's also owned Duck Hunt. One of the original NES launch titles, Duck Hunt is still fun to play to this day.
But there was one thing that made the game absolutely infuriating.
That stupid dog and his snickering every single time you fail to shoot any of the ducks on the screen. Everyone who has played Duck Hunt has fantasized about shooting this snarky little mutt right in the face. Unfortunately, NES players didn't have that option.
But thanks to the arcade version of the game, and several fan-made flash games, that fantasy became a reality and made the Duck Hunt Dog's inclusion on this list possible.

2. Sephiroth – Final Fantasy VII
One of the best RPGs ever made, Final Fantasy VII was one of those games that just connected with players, emotionally, mentally and historically. To this day, the game pulls you in with great characters, a fantastic story and raw emotional storytelling.
And one of the reasons FFVII remains so memorable? Sephiroth.
The main antagonist of FFVII, Sephiroth is a very dangerous thorn in your side the entire game. When I originally played through the game, I tolerated him. He was such a good villain and didn't resort to outright dickery to prove his point.
Until that moment.
Seeing Sephiroth swoop silently down from the ceiling and plunge his blade through Aeris, I vividly remember straight up dropping my controller in disbelief. And then the music hits. This is still one of the most powerful scenes I've ever seen in gaming and it was the first time I ever cried because of a video game. I don't feel any shame for making that statement.
It was the ultimate motivation and every moment spent after that scene was devoted to the complete and utter annihilation of Sephiroth.
Before we reach No. 1, let's hit the TL;DR recap.
10. Grelod the Kind
9. Bowser
8. Slippy Toad
7. The St. John Family
6. Vaas Montenegro
5. Al Maulim
4. Zeus
3. Duck Hunt Dog
2. Sephiroth

From Altair to Bayek, we have you covered.

And how does it tie into the game series?

There's no word on a trailer yet, but in the meantime, here is our first look at the Assassin's Creed movie.