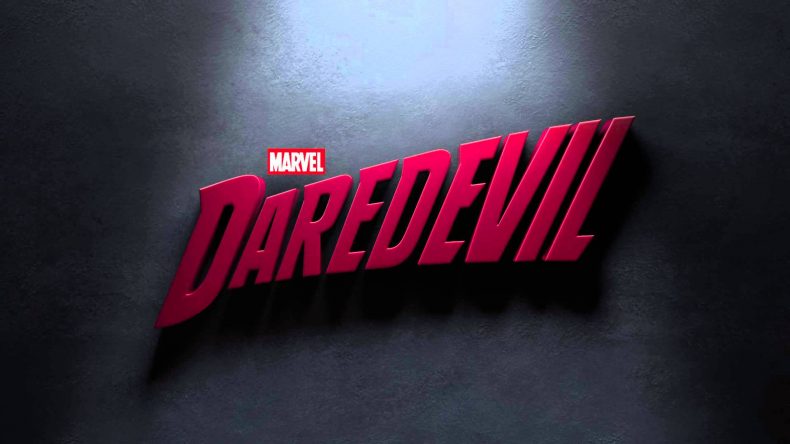 Community Post: This article was submitted by a member of our community. Find out how you can publish your own writing here!

Overview:
Matt is facing a dilemma.  He's surrounded by the police.  He doesn't want to hurt them but he doesn't want to be captured either.  The police begin to cuff him when he overhears the police have orders not to leave witnesses.  These cops are crooked and Matt decides to fight back.  He takes them all on.  Vladimir is wounded during the fight.  Matt tries to help but Vladimir goes for a gun.  Matt knocks him out then flees.
Fisk and Wesley receive some bad news.  Their attempt to kill Vladimir and the masked crusader are thwarted.  The masked man actually saved Vladimir.  His solution is to let the police handle the matter.  This means that Blake and his partner will kill any survivors of the bombings. They're not taking any chances.  No one can know who ordered the bombings. Most of the cops are on Fisk's payroll.  He has faith they can handle things.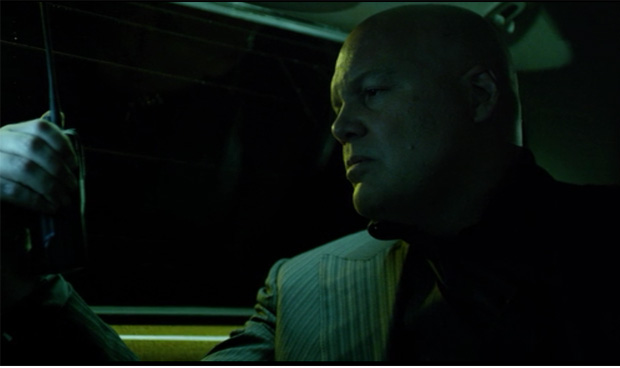 Vladimir and Matt have a heart to heart chat.  Matt assures him he didn't kill Anatoly and isn't trying to kill Vladimir. Fisk is trying to kill them both and Matt wants his help bringing Fisk down once and for all.  Matt warns that Fisk owns most of the cops operating in Hell's Kitchen.  He won't make it out of the building alive.  Vladimir gives a name, Leslie Shumway.  Shunway is an accountant who works for all the criminal organizations.  Matt tries to get Vladimir to give more information but Vladimir attacks him.
The fight between Vladimir and Matt is brutal.  They fall through some floors.  Vladimir dies during the fight.  Matt is able to revive him because he still needs information on Fisk.  Time is running short as an ESU (Emergency Services Unit) is brought in.  Blake orders them to shoot anyone who moves.  Matt tries to find an escape route when Fisk calls him out on a radio.  Fisk has managed to acquire a walkie talkie that's patched into a police channel.  Fisk offers Matt a proposal: Kill Vladimir or he'll frame Matt for the bombings.  After some banter and threats, Matt refuses.  Fisk plays his hand by ordering a sniper to shoot three police officers.  One of them is Blake.  Matt has not only been framed for the bombings, the but the officers' deaths as well.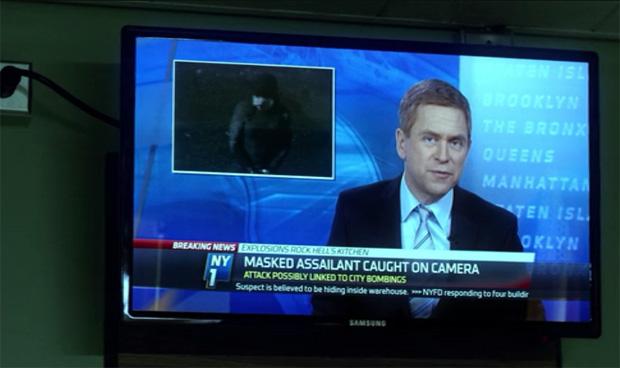 Vladimir and Matt find an escape through a manhole.  They make their way through the sewers.  At one point, two police officers find them.  Matt fights them off.  Vladimir takes one of their rifles and gives Matt a name, Leland Owlsley.  Owlsley controls the money Fisk uses to rule the city.  If Matt wants to bring Fisk down, Owlsley will have the information he needs.  Matt leaves while Vladimir makes a final stand.  Matt's fight is just beginning.  He'll need to clear his name first before he can take down Fisk.
Impression:
Things are getting more dangerous.  Fisk is smart and always has something up his sleeve.  He has some respect for the mysterious vigilante.  He won't stop until he is out of the way.  Matt won't stop either.  Vladimir warns him that the only way to stop Fisk is to kill him.  Matt refuses to kill so he must find another way.
It seems Foggy and Karen are getting along quite nicely.  I wonder if a romance is building.  They do make a cute couple.  Karen doesn't believe the news that 'The Man In the Black Mask' is guilty.  Foggy things that he has something to hide.  Oh Foggy, if only you knew the truth about your friend.  This series is getting better each episode.  I can't wait to see what happens next.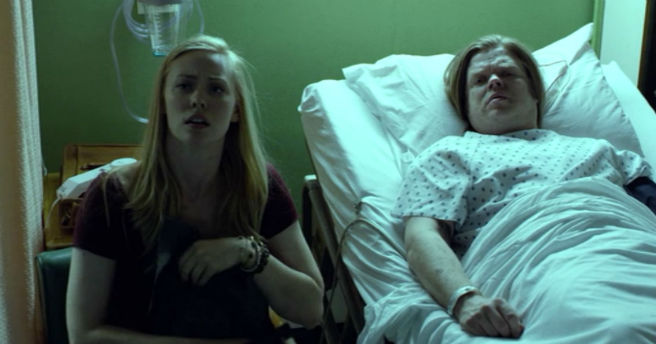 Community Post: This article was submitted by a member of our community. The views expressed are the opinions of the designated author, and do not reflect the opinions of the Overmental as a whole or any other individual. We will gladly cooperate in the removal of plagiarism or any copyright infringement. Please contact us here.

Community Post: This article was submitted by a member of our community. Find out how you can publish your own writing here!2013 winner of NMW's best album of the year, Neko Case, returns from a five year vacation from solo work next week, offering [...]

Community Post: This article was submitted by a member of our community. Find out how you can publish your own writing here!Surfin' the new music waves here – why don't ya join in! I'll tell ya what's good, what's bad, [...]

Community Post: This article was submitted by a member of our community. Find out how you can publish your own writing here!Bruce Cole, one half of the legendary St Louis basement noise freakout set The Screamin' Mee-Mee's, has passed away. [...]