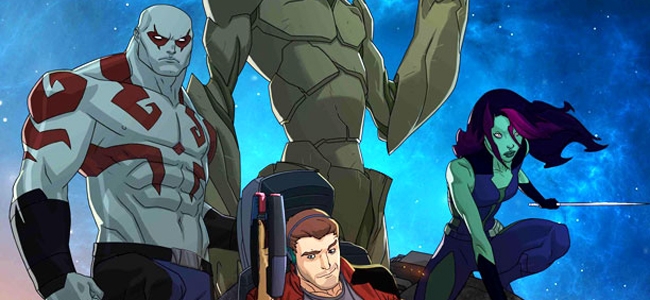 We're at least two years off from the next Guardians of the Galaxy movie, but don't worry, Marvel has something special in the works to tide us over while we wait.
At New York Comic-Con, Marvel previewed a first-look at test animation done for the Guardians of the Galaxy TV series, and it's Rocket-tastic. It's a bit rough, so it's probably not indicative of the final look of the upcoming show, but many does it have a lot of promise.
And while we're at it, here's the first poster for the show, courtesy of EW.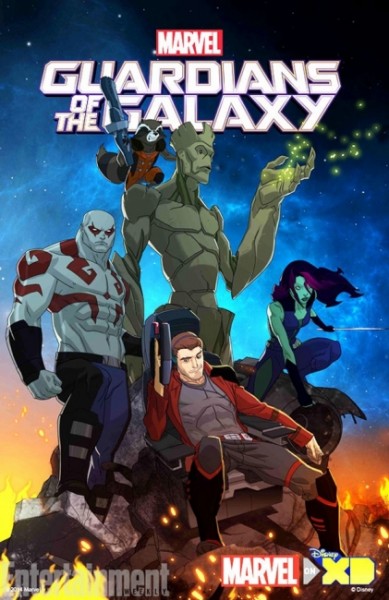 The Guardians animated series will debut on Disney XD in 2015.

In the last installments of Adventure Time's "Stakes" miniseries, "Checkmate" and "The Dark Cloud," Marceline confronts the Vampire King, whose unexpected proposal leads to the culminating battle between Marceline [...]
On the next installments of the "Stakes" Adventure Time miniseries, "May I Come In?" and "Take Her Back," Marceline and crew contend with the shape-shifting Hierophant, and the nightmarish Moon.
On Adventure Time's next installments of the "Stakes" miniseries, "Vamps About" and "The Empress Eyes," Marceline discovers that five vampiric foes from her past have resurrected, and one of them has chosen the [...]