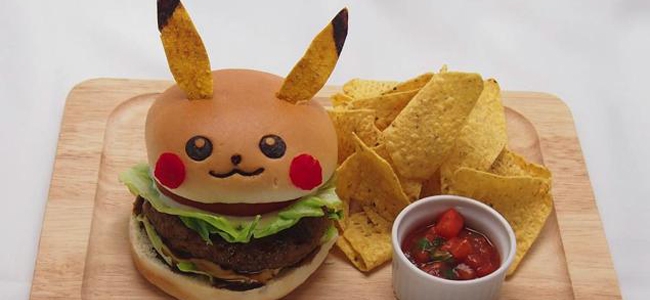 Japan loves its Pokemon. Scratch that. Japan looooovvvves its Pokemon. This weekend in Tokyo, that trend intensifies with the opening of an official "Pikachu Cafe" that will serve a menu of Poke-inspired food and drinks.
Entrees at the limited-time restaurant will include food like Pikachu-shaped burgers (pictured above),  curry with Pikachu's disembodied head floating in it, and parfait's with what looks like Pikachu being slowly liquefied in the middle of it (no word yet if it whispers 'kill me…..' as you eat it).
Check out all the lovely concoctions below. The restaurant opens this Saturday in Roppongi Hills.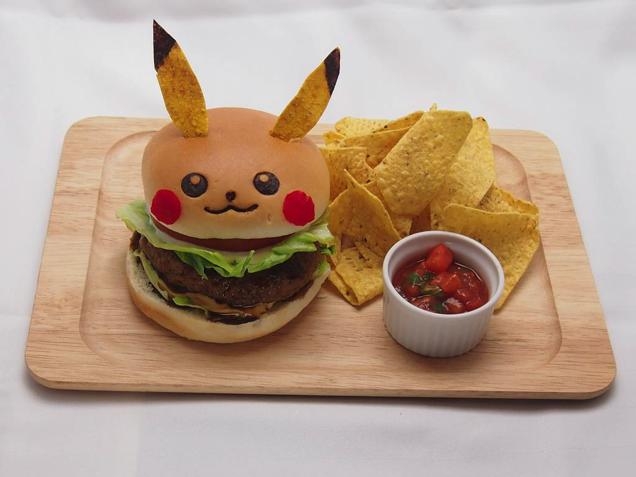 Winter is coming, and also desert apparently. This incredible Game of Thrones cake somehow manages to transform flour, butters, sugar, and eggs into the Iron Throne, complete with a blood splattered finish. Delicious.

If you like your beer with a side of weird fiction, then these brewers have just the thing for you.

Tokyo is combining my two of my favorite things, Pokemon and food, for a cafe themed after Pokémon Omega Ruby and Alpha Sapphire.