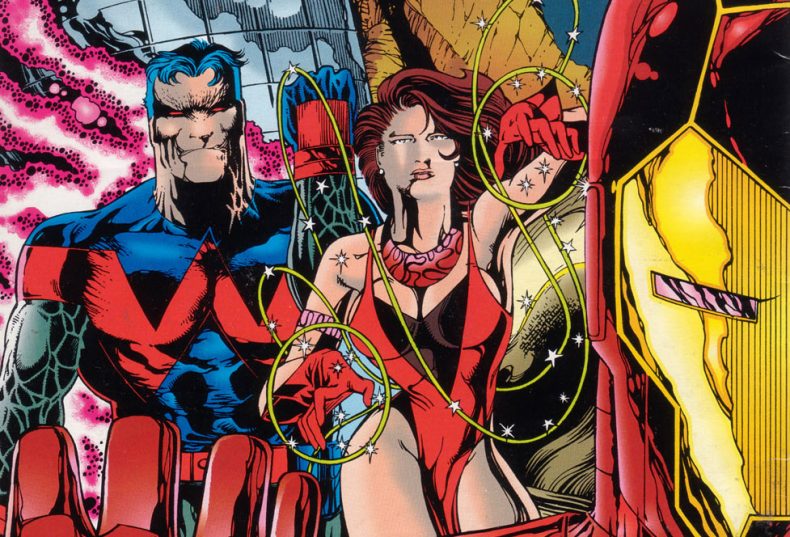 Whoopee! We get to talk about Force Works today! It was so BAD!!!
Force Works. Ah, where to begin?
Force Works was the continuation of the title West-Coast Avengers, only with a clearly more in your face attitude. This comic gets buseeey, consistently and thourougly. Basically, the mission statement is to stop threat before they happen.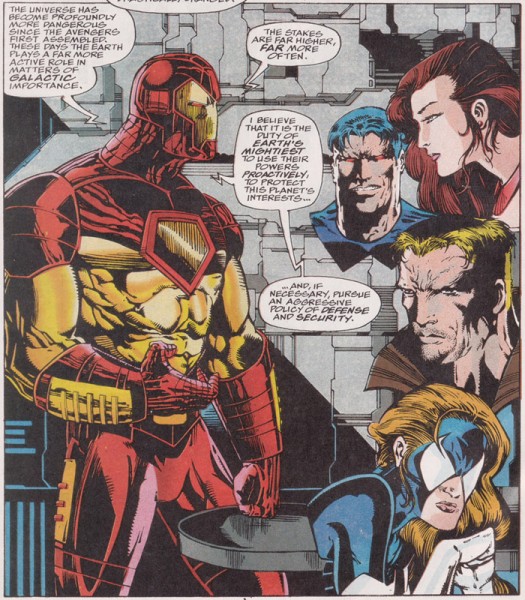 Ok, so here's the thing. If you read comics during the 90's, you'll no doubt notice a pattern with these "proactive" teams. X-Force, Extreme Justice, etc, all these team argue that the old way aren't enough anymore and superheroes should be much more aggressive in stopping crime. However, since they're still superheroes and can't really go all Punisher on them, most of these teams just deal with violent looking bad guys without being all that violent. They quite literally have a bark worse than their bite.
But now's not the time for that. Not when we need to see: The Works!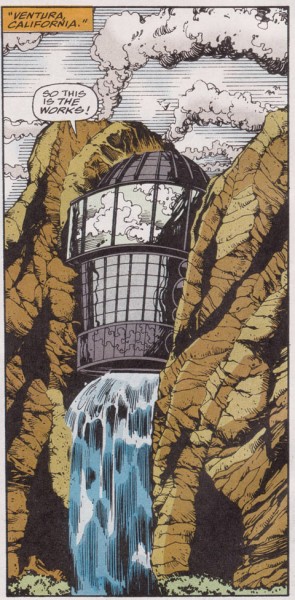 Like Force Works? Get it? Like headquarters is the title of the book. DO YOU GET IT?????
Irons Man, oh yeah, Iron Man is in this. So are the US Agent, Spider-Woman, goddamit Wonder Man, and The Scarlet Witch in her worst? Best costume ever? It's like a evening gown thing she wears with short hair. Speaking of the Scarlet Witch, what the hell happened here!?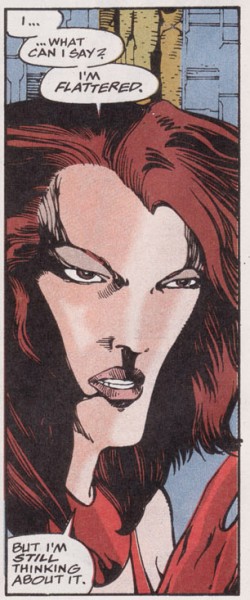 It's like her face suddenly retreated into itself.
Iron Man tries his best to sell the idea of Force Works to the rest of the team. I mean, why he has to try so hard with a HQ called The Works I'll never know. Her bribes the current Spider-Woman with her main characteristic, her offspring: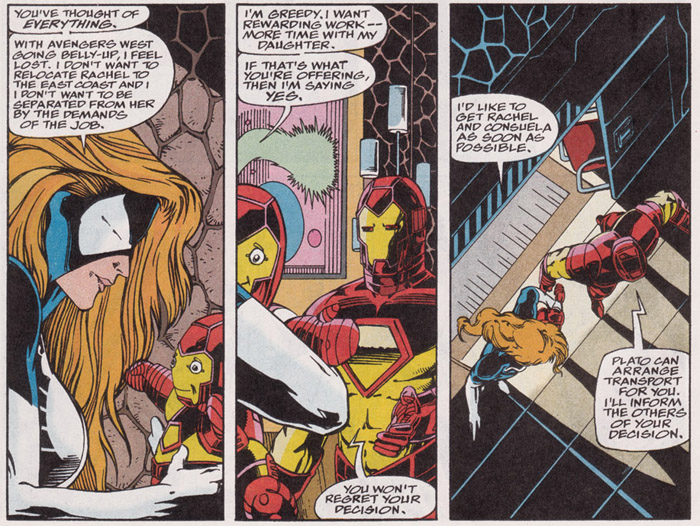 Meanwhile, the Scarlet Witch is just sexily lounging in her sofa, lights dimmed with her hair seductively placed over her eyes as her bossoms heave in anticipation for Tony to arrive.

You know, like we all did in the 90s.
Having been chosen as the leader of Force Works (hence the anticipation you pervs), Wanda convinced US Agent to join the team with the easiest form of reverse phsychology ever.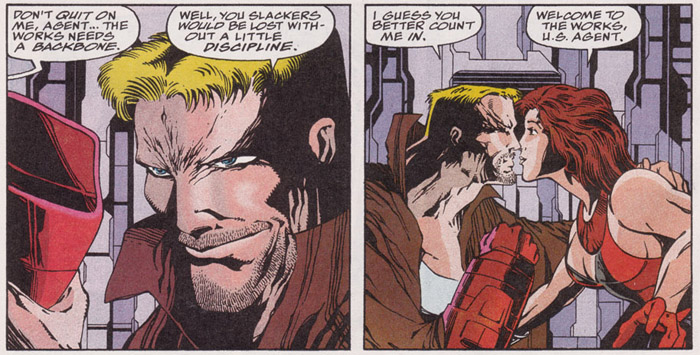 Twist his arm why don't cha?
The team decide to go on some mission involving the Kree, but that's not important. What is important is that I forgot to mention why Force Work formed in the first place.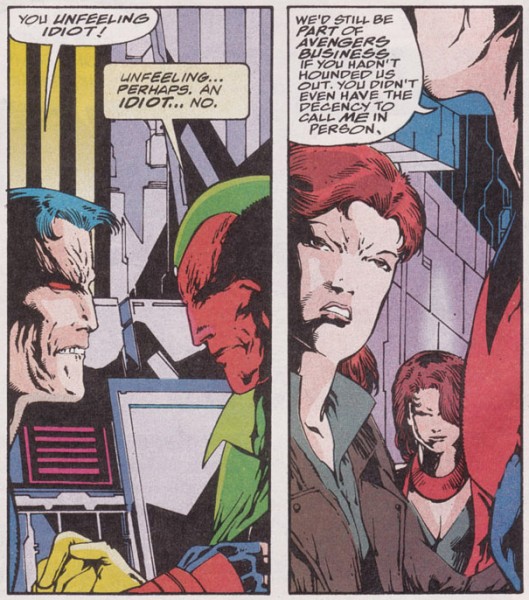 You see, at the end of West Coast Avengers, the team was disbanded because the regular Avengers felt that it was becoming too unstable. Rather than suffer the indignity of becoming fully paid reserve members, the team quits. To be fair to the main Avengers, the West Coast had just lost two of its founding members and most of its headquarters. But whatever man! You aren't my superhero team!
So after the teams have a little reunion, the Kree attack, fight, fight, fight, and then this dude shows up:
He's an integral part of the Force Works Era, and his name is…Eric? Johnny? Bob?  You know, lets just call him Long-Hair Mc'Oldface.
Long-Hair Mc'Oldface joins the fight against the Kree and turns the tide of battle.
Then Wonder Man blows up.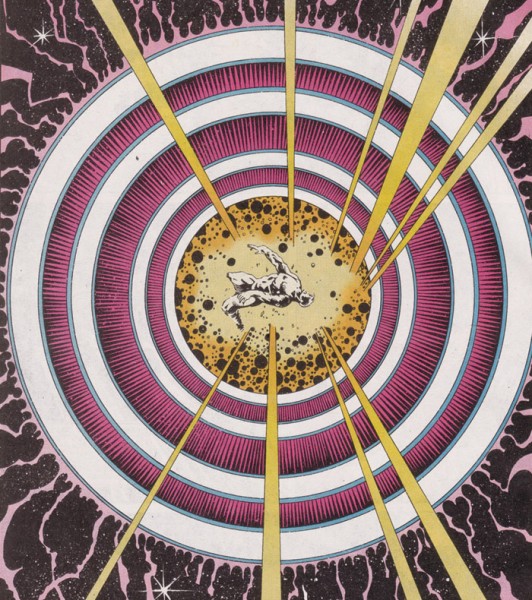 So yeah, it was a good team!

Some people, Asgardian types mostly, may be wondering why everyone's favorite Marvel villain was omitted from Avengers: Age of Ultron. In actuality, director Joss Whedon actually had Hiddleston make a brief cameo, but decided to cut him out of the [...]

What if the cast of the Avengers had their genders swapped? Who would play them? Jennifer Lawrence as Thor? Chris Pine as Black Widow? Sign me up!

Community Post: This article was submitted by a member of our community. Find out how you can publish your own writing here!Back in 2012, the impossible happened by not only creating an Avengers film—which was stemmed from several other films—but was both [...]