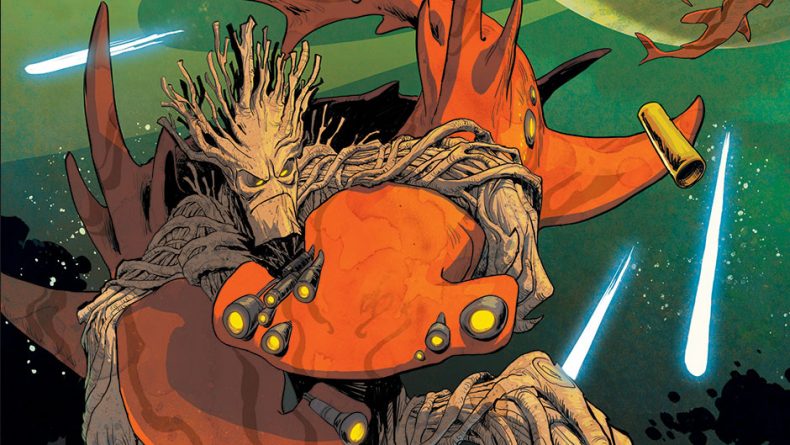 He is Groot! And now he's getting his very own comic book series.
Yay, more Groot! What's it about?
Groot has been separated from Rocket Raccoon, and embarks on his own adventure. Considering he can only say three words, and is literally a giant, walking tree, shenanigans ensue I assume.
"We have the kinds of wacky situations a giant space tree can find himself in," said series editor Devin Lewis, "but we're also striving to show what makes Groot one of the noblest and wisest characters in the Marvel Universe. There are as many feels in this book as there are chuckles, and it's going to surprise people."
The Rocket Raccoon standalone series has been my favorite read in recent memory, so if Groot can capture any of what makes that one work, we're in for a treat.
So about that language barrier…
It sounds like Marvel isn't messing with that aspect of the character, so don't expect him to suddenly learn a few conversational skills.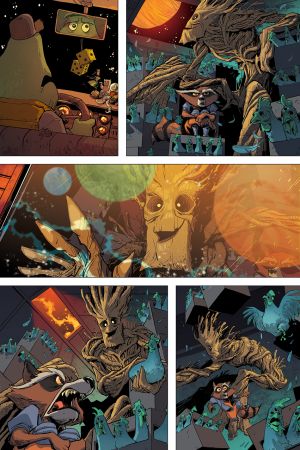 "There's a huge language barrier between Groot and the rest of the Marvel Universe," writer Jeff Loveness said in an interview with Marvel.com. "He may be a kind-hearted soul to us, but to a stranger, he's just a terrifying tree-monster. He's bound to get in trouble because of people judging him before they know him."
When can I read it?
GROOT #1, written by Jeff Loveness with art by Brian Kesinger, will hit comic shops in June.

Welcome to The Pull List, a weekly column where we check out a first issue of a new series and tell you whether or not to follow the comic based only on that. This week we'll be taking a look at the first issue of the new on-going series that [...]

Looking to cosplay as Groot on a budget? Well Redditor Tylernator has you covered with this costume, which is surprisingly awesome looking considering he made it with only about $50 worth of materials. Here's how his budget broke down: Final Budget: [...]