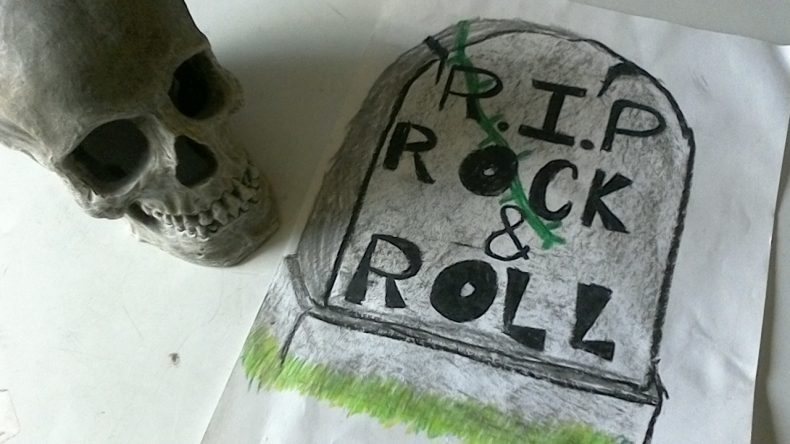 Community Post: This article was submitted by a member of our community. Find out how you can publish your own writing here!

Each month we lose members of the music community, some big, some small, some nearly forgotten. RNR X RIP provides a place for us to memorialize and celebrate those that have played their last solo, hit their last high note, and taken their final bow. Rock on, brothers and sisters!
Pat Dinizio of The Smithereens.
Blues man Leo Welch.
Curly Seckler, bluegrass legend of the Foggy Mountain Boys and Nasvhille Grass.
Trumpeter Melton Mustafa.
Swiss musician Hannery Amman.
Member of the Japanese Folk Crusaders, Norihiko Hashida.
Claudine Arnaud.
French singer Johnny Hallyday.
Soul singer Gloria Taylor.
Haitian singer Manno Charlemagne.
Warrel Dane of Nevermore.
Country singer Richard Dobson.
Reggae master MIchael Prophet.
Jazz chanteuse Keely Smith.
South Korean singer Kim Jong-hyun.
Jazz singer (and a personal favorite of mine) Kevin Mahogany.
Jazzman Mundell Lowe.
Finnish guitarist Sir Christus of various projects and bands. Quite the dude.
Jim Forrester of Sixty Watt Shaman.
Monolithically influential drummer, who worked with Albert Ayler, Sonny Murray.
Pianist Chingiz Sadykhov.
Pam the Funktress of The Coup.
Trombonist Roswell Rudd.
Community Post: This article was submitted by a member of our community. The views expressed are the opinions of the designated author, and do not reflect the opinions of the Overmental as a whole or any other individual. We will gladly cooperate in the removal of plagiarism or any copyright infringement. Please contact us here.

Hey there music lover! You like new stuff? Great! You've stumbled into the perfect corner of the internet.  Each week all sorts of audiolicious goodies are unleashed onto the masses and this is where they come to be judged. I'll tell ya what's good, [...]

Hey there music lover! You like new stuff? Great! You've stumbled into the perfect corner of the internet. Each week all sorts of audiolicious goodies are unleashed onto the masses and this is where they come to be judged. I'll tell ya what's good, what's [...]

It's that time of year music lovers, time for the end of the year lists! First up, my top 10 or so songs of the year. Not strictly singles, mind you. Any song released on an album this year is eligible for a spot on this list. This is the sixth year of [...]