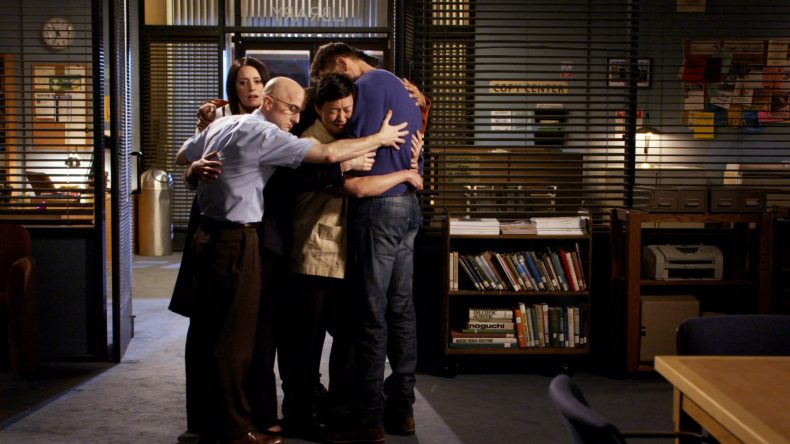 So, that's a wrap on Community's miraculous sixth season. Now where do we go from here?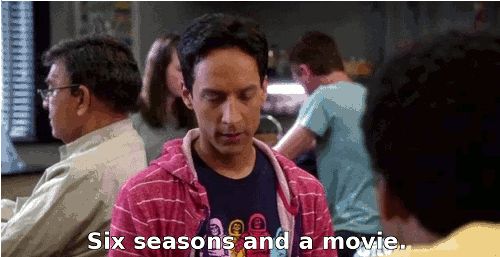 By any rational measure, Community shouldn't have even gotten this season. Just over a year ago, the show was cancelled by NBC after years of mediocre (at best) ratings. Community was just one of those underrated shows that, for whatever reason, never caught on with a big enough audience to justify its place in the lineup. After five seasons, that wasn't about to change.
So when Yahoo announced that they would be bankrolling a sixth season on their new streaming platform, it really did feel like a legitimate miracle. Even crazier was the fact that this season was actually great, possibly one of the strongest seasons of the show's entire run.
That only made the finale that much more bittersweet though (Emotional Consequences of Broadcast Television indeed), leaving us wondering if this is the last we'll see of the Community gang.
Could we get a Season 7?
It's entirely possible. Community has apparently been way more successful on Yahoo! Screen then it was on television. On TV, the show's viewership was measured by Nielson ratings, which can be skewed in either direction by a wide variety of factors. While no specific numbers have been divulged, Dan Harmon has stated that the viewcounts Yahoo has been seeing for the sixth season have been much more in line with what they felt like the size of the Community fanbase actually was.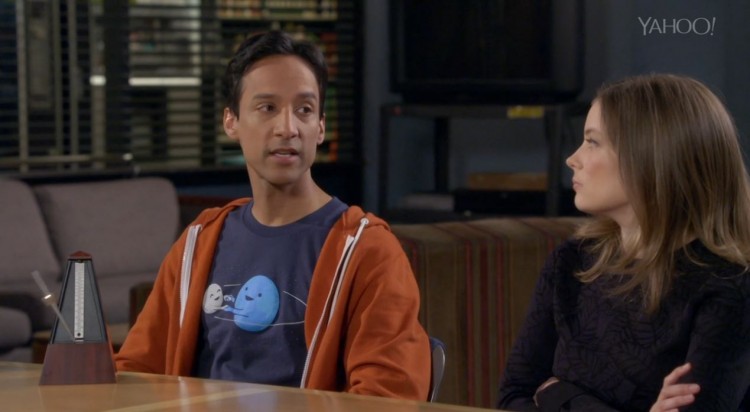 "They have data, I'm not really asking, and they're not telling, but you know lips were loose at the drunken wrap party, enough for me to go 'holy shit. That's what I always would've guessed, times two or three'. I always knew there was like way more people watching this shit than what ever that .9 represented," he said on an April episode of the Harmontown podcast.
So in that regard, Community has been at least a pretty modest success for Yahoo's fledgling platform, and it's not hard to imagine that they might want another season. Even if Yahoo doesn't though, the show's success on Screen could also open the door to opportunities with other streaming and cable networks (Netflix's name popped up a few times after the series was originally cancelled).
The odds we'll see more Community? Pretty good I think.
What about a movie?
And what about the "movie" half of that "six seasons and a movie" line? Believe it or not, we've actually heard some pretty concrete statements on the likelihood of a feature length Community film. Nothing has been greenlit of course, but the interest is there from a number of parties.
Last summer, Zack Van Amburg of Sony Pictures Television confirmed to The Hollywood Reporter that the studio was in the early stages of development on a Community movie. When asked about a seventh season of the show, Amburg stated:
"I don't know, let's see how our movie does! Isn't that our plan? There's no way we're not making the movie now! I think once we make the movie, let's look up and decide how much more Community the world wants. We promised six seasons and a movie, how much more do you want?"
He added, "I'd be lying if I told you that we have not had some very early and preliminary conversations that are very exciting about what a potential movie could be and who might direct it. It's early but it's completely in our thought process."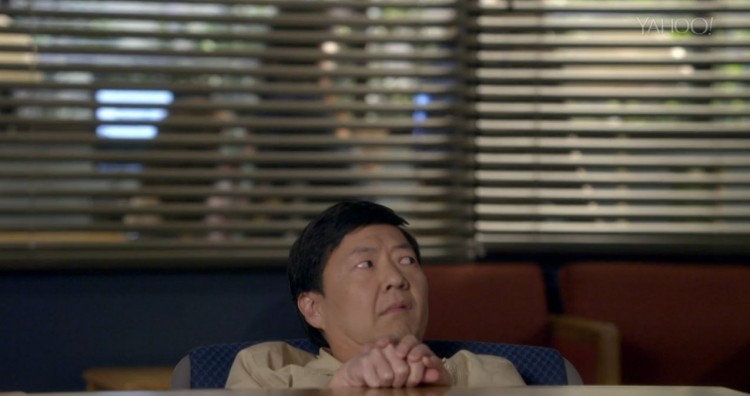 Dan Harmon meanwhile, speaking at CommuniCon last year, stated that he hoped Community could continue beyond just six seasons and a movie.
"My fantasy is that… in this new medium, [season six could be] the first chapter in what is the larger story… I think there's gonna be seventh… eighth… ninth… tenth… eleventh… seasons," he said. "We will have six seasons, and we will have a movie, that does not deny us the right from having nine seasons, and a Bethesda video game."
Obviously he's being a little facetious (although a video game by someone like Telltale would be freakin' amazing, so he's not entirely barking up the wrong tree), but it's clear that the show's success on Yahoo has piqued a lot of interest in seeing where these characters could go next.
The real question now is, beyond the Community fanbase, is there enough of an audience to justify bankrolling a feature film?
Do we even want more Community?
After seeing how strong Season 6 was, I think most Community fans would definitely be interested in seeing more. That being said, given how the season ended, I can understand the trepidation.
Over the course of the past few seasons, a good half of the original cast has left the show, with two more essential characters getting send-offs in the latest episode.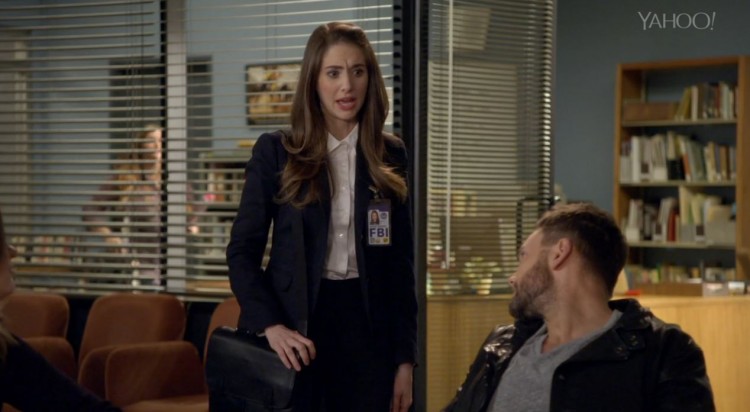 Whether or not we want more Community would depend a lot on how the Harmon and his team plan on dealing with this. Will we be getting new characters to replace them again (a la Frankie and Elroy)? Or could the movie be one giant reunion?
I think we're all hoping for that latter option (after all, without Abed, is there even a show left?), although that would depend a lot on juggling a ton of potentially conflicting schedules, and we saw how difficult that was when Arrested Development returned. That being said, a movie might be easier to slot into someone's schedule than a full season of TV (especially if they only have a few scenes), so I don't think it's unrealistic to hope that Don Glover, Yvette Nicole Brown, and the rest will be involved if that movie gets off the ground.
In any case though, a Community movie is going to depend a lot on how vocal the fanbase is in lobbying for it. The Community team knows this, ending Season 6 with a convenient hashtag to show your support. So if you want to see that "six seasons and a movie" line pay off, start tweeting.
#and a movie

If Community could manage a full six seasons (and several miraculous bids to stay on the air), I'd say the odds of us finally getting that movie aren't too shabby.  

In May, NBC cancelled Community, a show that despite its awesomeness, had always struggled to find a significant audience. Luckily, a surprising distributor stepped in to save the show, giving fans hope that six seasons and a movie can still happen. The [...]