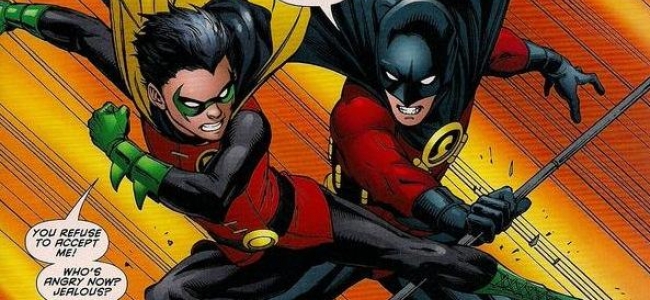 Community Post: This article was submitted by a member of our community. Find out how you can publish your own writing here!

Weird Al Yankovic? In a Batman animated film? Yes, that's right ladies and gentlemen, everyone's favorite shock jock and parody singer, Weird Al has signed on to voice DC's popular villain The Dollmaker.
The new (and returning) voice cast has finally been revealed for this spring's animated film Batman v. Robin. A perfect film for Batman lovers everywhere. Seeing as Batman vs. Superman won't be released until May of next year (that's right a whole year before we see Ben Affleck as Batman), this is a perfect way to hold you over.
This movie follows the successful Son of Batman movie (set in the New Earth universe). Jason O'Mara (Batman), Stuart Allan (Damian Wayne/Robin), Sean Maher (Nightwing) and David McCallum (Alfred) return to reprise their roles.
Other cast members include:  Grey Griffin as Samantha, Robin Atkin Downes as The Grandmaster and Peter Onorati as Draco. Kevin Conroy, voice of Batman in Batman: The Brave and the Bold, andBatman: Assault on Arkham, returns to voice Thomas Wayne, Bruce Wayne's father.
Can't wait the few months until Batman vs. Robin, that's ok! Netflix has recently released the older Batman movies: Batman Returns (1992), Batman Forever (1995), and Batman and Robin (1997). Normally, seen as the "not-so-good" DC films, but it's always fun to go down memory lane.
Besides, are you really going to tell me you don't like Mr. Freeze's (Arnold Schwarzenegger) cringe-worthy puns?
Those who don't can just chill.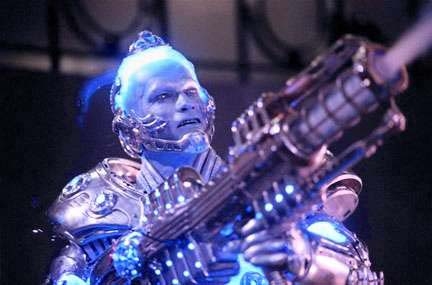 Batman vs. Robin coming soon, Spring 2015.
Community Post: This article was submitted by a member of our community. The views expressed are the opinions of the designated author, and do not reflect the opinions of the Overmental as a whole or any other individual. We will gladly cooperate in the removal of plagiarism or any copyright infringement. Please contact us here.

The DC movie universe is not quite as expansive as Marvel's, but with seven films under their belt, it's already become quite expansive.

John Francis Daley and Jonathan Goldstein, the screenwriters on Sony/Marvel's Spider-Man: Homecoming, have been hired to direct the upcoming Flash movie.

Community Post: This article was submitted by a member of our community. Find out how you can publish your own writing here!First of all, I am going to write about the movie Wonder Woman here, and before I do, I want to make something clear: I [...]