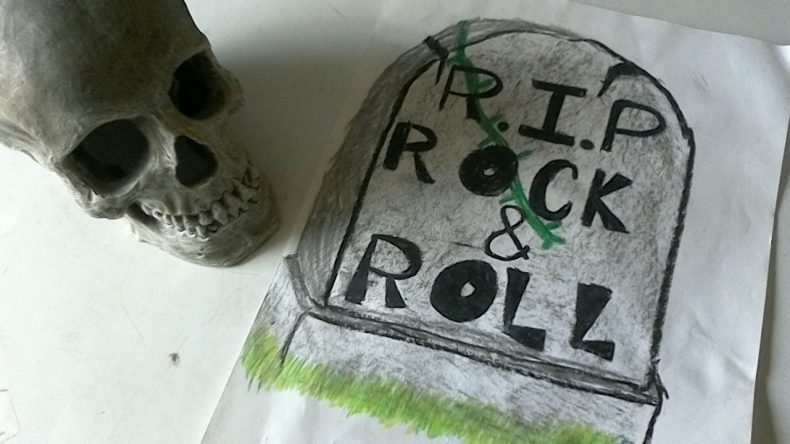 Community Post: This article was submitted by a member of our community. Find out how you can publish your own writing here!

Each month we lose members of the music community, some big, some small, some nearly forgotten. RNR X RIP provides a place for us to memorialize and celebrate those that have played their last solo, hit their last high note,and taken their final bow. Rock on, brothers and sisters.
Mr Tom Petty.
Azra Kolaković, Bosnian pop singer.
Skip Haynes, of Aliotta, Haynes, and Jeremiah.
Songwriter Jerry Ross.
Borislav Oslovcan, bassist for Pekintska Patka.
Alvin DeGuzman of the Icarus Line.
Legendary legend Bunny Sigler.
Saxophonist Lou Gare.
Jimmy Beaumont of The Skyliners.
Gospel singer Shea Norman.
Of course, "The King", Fats Domino.
Songwriter Al Hurricane.
Scott Putesky (AKA Daisy Berkowitz) of Marilyn Manson.
Music writer Dave Bry.
George Young of the Easybeats.
Martin Eric Ain of Celtic Frost.
Boris Lundquist of The Telstars.
Larry Ray, guitarist for Outrageous Cherry.
Phillip Miller of Matching Mole and other bands.
Dixie Hummingbird's guitarist Howard Carroll.
Mike Hudson of the Pagans
Eammon Campbell of The Dubliners.
Gord Downey of The Tragically Hip.
Iain Shedden of The Saints and Snakes of Shake.
Hungarian rocker Lajos Som.
Keith WIlder of Heatwave.
Jazzmaster Muhal Richard Abram.
As usual, I'm sure there are others that I have missed. Feel free to mention others in the comments.
Community Post: This article was submitted by a member of our community. The views expressed are the opinions of the designated author, and do not reflect the opinions of the Overmental as a whole or any other individual. We will gladly cooperate in the removal of plagiarism or any copyright infringement. Please contact us here.

Community Post: This article was submitted by a member of our community. Find out how you can publish your own writing here!Each month we lose members of the music community, some big, some small, some nearly forgotten. RNR X RIP provides a place for us [...]

Community Post: This article was submitted by a member of our community. Find out how you can publish your own writing here!It's the holidays, so like it or not, you're going to be inundated with tons of crappy songs about reindeer and jolly old Saint [...]

Hey there music lover! You like new stuff? Great! You've stumbled into the perfect corner of the internet.  Each week all sorts of audiolicious goodies are unleashed onto the masses and this is where they come to be judged. I'll tell ya what's good, [...]