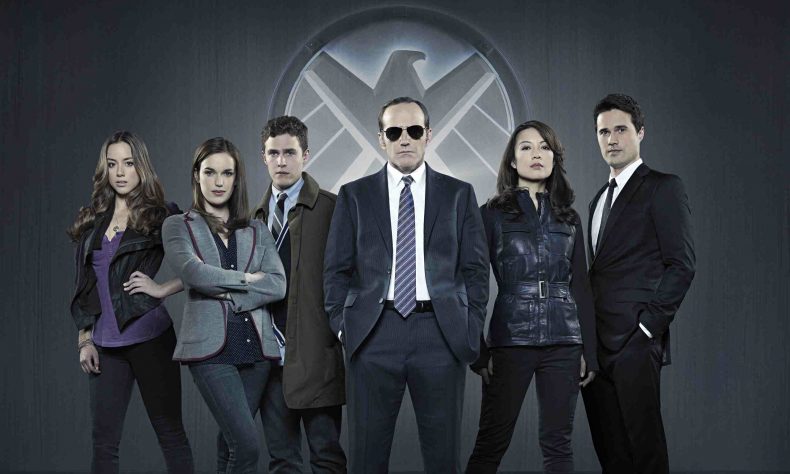 Marvel's Agents of SHIELD took a long time to get going, and even now that it's pretty good week after week, the ratings still aren't quite where ABC would like them to be. I suppose that's the advantage of having Marvel money, this show would probably have been cancelled by now on most other networks (looking at you Fox).
When Marvel takes on a project though, they don't half-ass it, and not only is Agents of SHIELD likely going to get a third season, the studio is also eye-balling a potential spin-off.
What do we know about it so far?
Not a whole lot unfortunately, but we do know that the project is being developed by SHIELD's exec producer Jeffrey Bell, and one of its writers, Paul Zbyszewski.
According to EW, the spin-off also won't be introduced during Agents of SHIELD itself (unlike how the CW handled Flash and Arrow). However, story elements from this season of SHIELD will provide the foundation for the new series.
Inhumans?
Maybe! Splitting the show up along those lines makes a lot of sense to me, giving Skye and other superpowered Inhumans a chance to shine ahead of the upcoming movie, while letting Coulson and his crew continue to pursue HYDRA and related threats.
When is it coming out?
The gears are already in motion, and if all goes according to plan, we might be seeing it as early as this fall on ABC. That's if Marvel is happy with the direction that Bell and Zbyszewski come up with though, it might not happen at all.
If it does get greenlit though, it will join an increasingly crowded TV slate including Agents of SHIELD, a potential Agent Carter follow-up, and five upcoming series on Netflix.

When the current era of the Marvel Cinematic Universe wraps up with the followup to Avengers: Infinity War in 2019, it will have been over a decade since Tony Stark first donned a suit of armor, and kick started the most expansive superhero story ever put [...]

On this week's Agents of SHIELD, the team takes a trip through history on the hunt for Simmons. 

Agents of SHIELD is back, and the first episode did not waste any time getting things rolling.