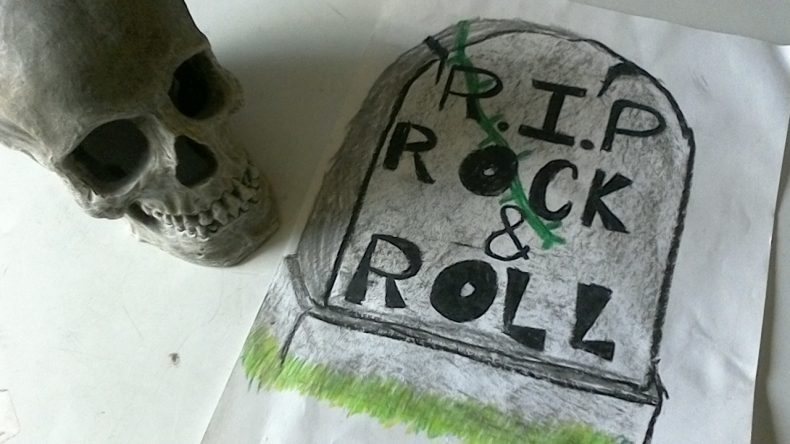 Community Post: This article was submitted by a member of our community. Find out how you can publish your own writing here!

Each month we lose members of the music community, some big, some small, some nearly forgotten. RNR X RIP provides a place for us to memorialize and celebrate those that have played their last solo, hit their last high note, and taken their final bow. Rock on, brothers and sisters!
Barbara Alston of The Crystals.
Jazzman Didier Lockwood.
Stormin' MC.
Norm Rogers, drummer for The Jayhawks.
Eddy Amoo of The Real Thing.
Scott Boyer of the 31st of February.
Pearls Before Swine leader Tom Rapp.
American treasure Vic Damone.
Country singer Daryle Singletary.
Klaasje van der Wal, bassist of Shocking Blue.
Reggie and the Full Effect drummer Billy Johnson.
Foghat bassist Craig MacGregor.
Blues singer Algia Mae Hinton.
Singer Ebony Reigns.
Rapper Lovebug Starski.
Mickey Jones, drummer for Kenny Rogers and the First Edition.
Pat Torpey, drummer for Mr Big.
Zeno Roth, guitarist.
Drummer Leon Chancler.
Dennis Edwards of The Temptations.
Goodlyfe Crew dude Mowzey Radio.
https://www.youtube.com/watch?v=klJyStLoPq8
Community Post: This article was submitted by a member of our community. The views expressed are the opinions of the designated author, and do not reflect the opinions of the Overmental as a whole or any other individual. We will gladly cooperate in the removal of plagiarism or any copyright infringement. Please contact us here.

Hey there music lover! You like new stuff? Great! You've stumbled into the perfect corner of the internet.  Each week all sorts of audiolicious goodies are unleashed onto the masses and this is where they come to be judged. I'll tell ya what's good, [...]

Hey there music lover! You like new stuff? Great! You've stumbled into the perfect corner of the internet. Each week all sorts of audiolicious goodies are unleashed onto the masses and this is where they come to be judged. I'll tell ya what's good, what's [...]

It's that time of year music lovers, time for the end of the year lists! First up, my top 10 or so songs of the year. Not strictly singles, mind you. Any song released on an album this year is eligible for a spot on this list. This is the sixth year of [...]