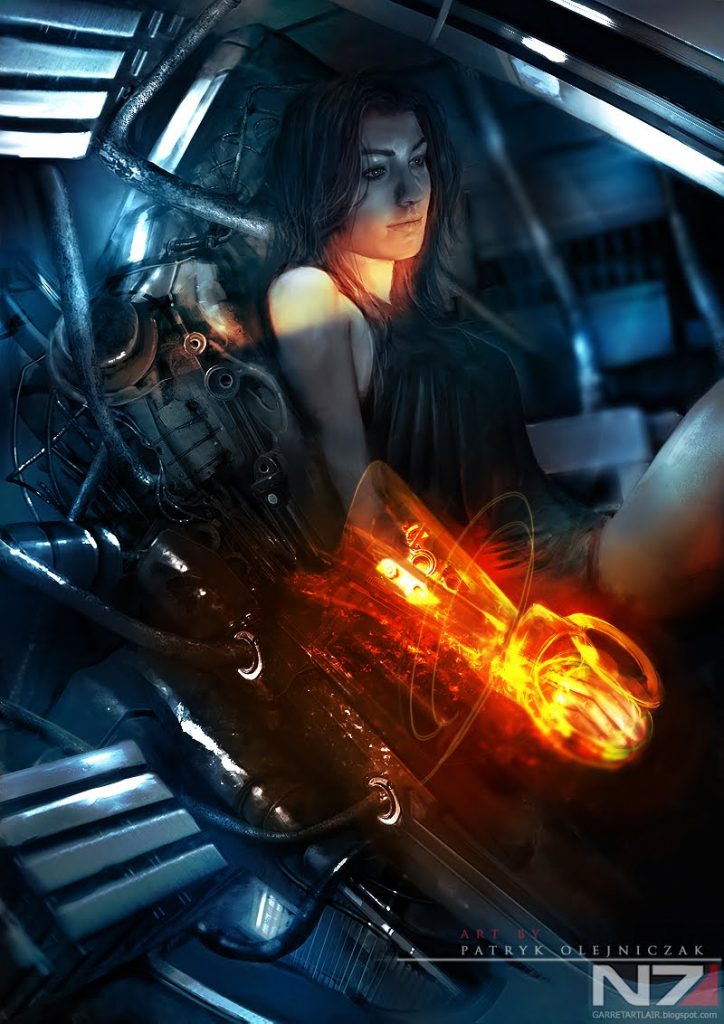 If they were giving out trophies for the best Mass Effect fan art, Polish artist Patryk Olejniczak would've won all of them.
Using screenshots and concept art as a reference, Olejniczak created these fantastic character pieces. Some of them are so good they almost look like altered photographs, but they're not. Just simple, amazingly complex digital paintings.
Well done sir, well done. Now excuse me while I go reinstall Mass Effect.
More on Page 2!

Move over Infinity War, there's a new crossover event in town.*

I stumbled across this piece of amazing fan art earlier today, and now I can't stop thinking about how great a Kate Bishop/Hawkeye Netflix series would be.

Today's fan art spotlight goes to Jeff Victor, and his incredibly cute take on Star Wars. I mean seriously, that Yoda is so adorable it's physically painful to me that he's not in my backpack.