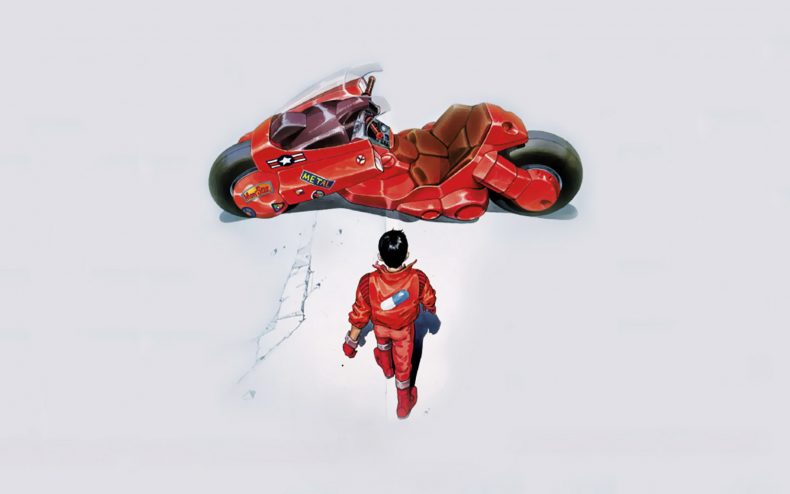 Rumor has it that Warner Bros. has big plans for Katshuhiro Otomo's legendary manga, Akira, that may involve the words "Trilogy" and "Christopher Nolan".
Hold up, Are They STILL Trying to Make an Akira Movie?
That's right! According to Den of Geek, Christopher Nolan may be the latest Hollywood player to work with Warner Bros. to bring the sci-fi epic to live-action. An Akira live-action movie has been rumored for years, with the likes of The Hughes Brothers (Book of Eli) and Leonardo Dicaprio (Titanic)  failing to get the project off the ground. Warner Bros. most recently acquired the film rights to Akira in 2002.
Fans of Akira have always bemoaned any attempt at an American made live-action movie, citing fear of white-washing and failure to capture the quality of the manga and animated film. But having someone like Christopher Nolan at the helm? That might change things… Maybe.

Ready Player One was a 2011 novel that landed somewhere between the ultimate nostalgia binge and a gaming geek's wet dream.

Christopher Nolan does not shy away from dense stories, and Interstellar is almost certainly his most complicated movie so far. With all of its theoretical physics and time manipulation, there's a lot to digest, and that's without having to [...]

The first full-length trailer for Christopher Nolan's sci-fi epic Interstellar has arrived, and man, does it pack in a lot of information into a fairly short preview. To help sort through it all, we've broken the trailer down into three key [...]