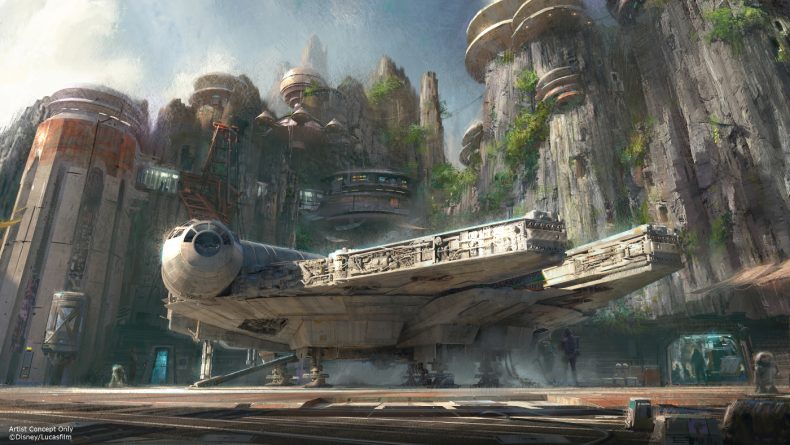 There wasn't a dedicated Star Wars panel at Disney's expo this year, but that galaxy far, far away still managed to be the highlight of the show.
Here's a compilation of clips from D23 Expo's live-action panel (there was no footage shown at the event, but plenty of cast and crew:
And here's the announcement of the Star Wars-themed land at Disneyland and Disney World:
Finally, here's the entire Star Wars segments from the Parks and Resorts panel:
I felt a great disturbance in the Force, as if millions of voices suddenly cried out in joy… and haven't stopped shouting since. A Star Wars-themed land is finally coming to Disneyland in Anaheim and Walt Disney World in Orlando. Holy. Crap.

Costumes from The Force Awakens were on display on the showfloor of D23 Expo this past weekend. 

We still don't really know what the Alice in Wonderland sequel will be about, but D23 Expo's costume exhibit has given us a few hints as to where the story might be headed.