We've got a long wait ahead of us before Avatar 2 arrives, but luckily, James Cameron and Dark Horse are partnering to create some new stories to fill the gap.
What's it about?
Dark Horse announced the comic book series at New York Comic-Con this past weekend, which will be an anthology of "new storylines from the past, present and the future world of Avatar
."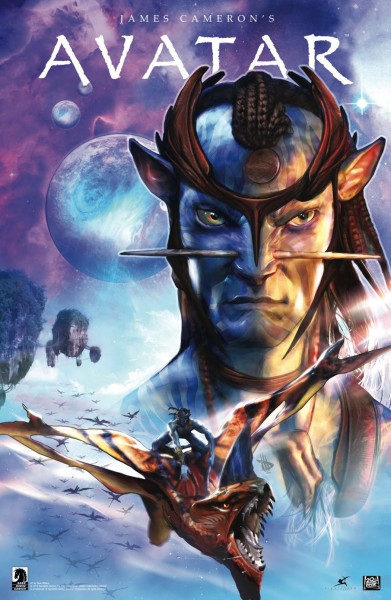 We don't have any other info on the series yet, including a release date, but comic books tend to have a way tighter turnaround then, say, $200 million movies, so I don't think we'll be waiting too long.
The universe of Avatar is really beginning to expand, isn't it?
Yup! This announcement comes just months after a big reveal of Disney World's Pandora expansion at D23 Expo, which promises to feature a ton of in-universe storytelling opportunities.
Avatar 2 meanwhile is expected to arrive in 2017, followed by two more sequels that will be produced right after.

Last we heard, James Cameron had plans for three Avatar sequels. He would use a team of writers to script them, then shoot them back to back with each installment being released a year apart starting in 2017. The entire endeavor would take years, which [...]

Do you love sci-fi movies? Then you absolutely can't miss these 7 modern classics.